World Environment Day: Ponder the Beauty of God's Trees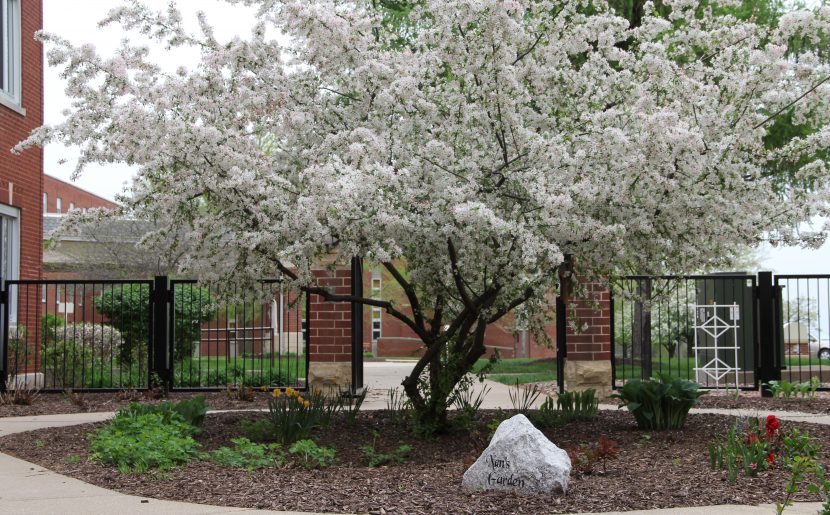 One of the many flowering trees at Mount Carmel
Trees
I think that I shall never see
A poem lovely as a tree.
A tree whose hungry mouth is prest
Against the earth's sweet flowing breast;
A tree that looks at God all day,
And lifts her leafy arms to pray;
A tree that may in Summer wear
A nest of robins in her hair;
Upon whose bosom snow has lain;
Who intimately lives with rain.
Poems are made by fools like me,
But only God can make a tree.
Joyce Kilmer's poem came to me as I was reflecting on the World Environment Day, celebrated June 5. I memorized "Trees" when I was in grade school, and it frequents me often when I am with trees.
This year's theme for World Environment Day is biodiversity. I was curious as to how many kinds of trees there are, so I looked it up and learned that there are 60,065 species of trees in the world! That boggles my imagination.
The United Nations first organized World Environment Day in 1974. It was intended to encourage worldwide awareness and action to protect our environment. Today more than 143 countries commemorate it.
I wonder how many species of trees there were 46 years ago. And, how many trees there will be 46 years from now? Twenty percent of the Amazon rainforests have been deforested. The U.S. president is threatening to open up the Tongass National Forest, our nation's largest national forest located in Alaska, to the lumber industry.
One could readily fall into despair.
I chose not to despair, because I can wonder, and I can act.
I can continue to ponder the beauty of God's trees.
I will, once again, contact the president to save our national resources and parks and not sell them for private corporate gain.
Because after all, "blogs" are made by fools like me, but only God can make a tree.