Winter 2022:
Celebrating the Gifts
We Have Been Given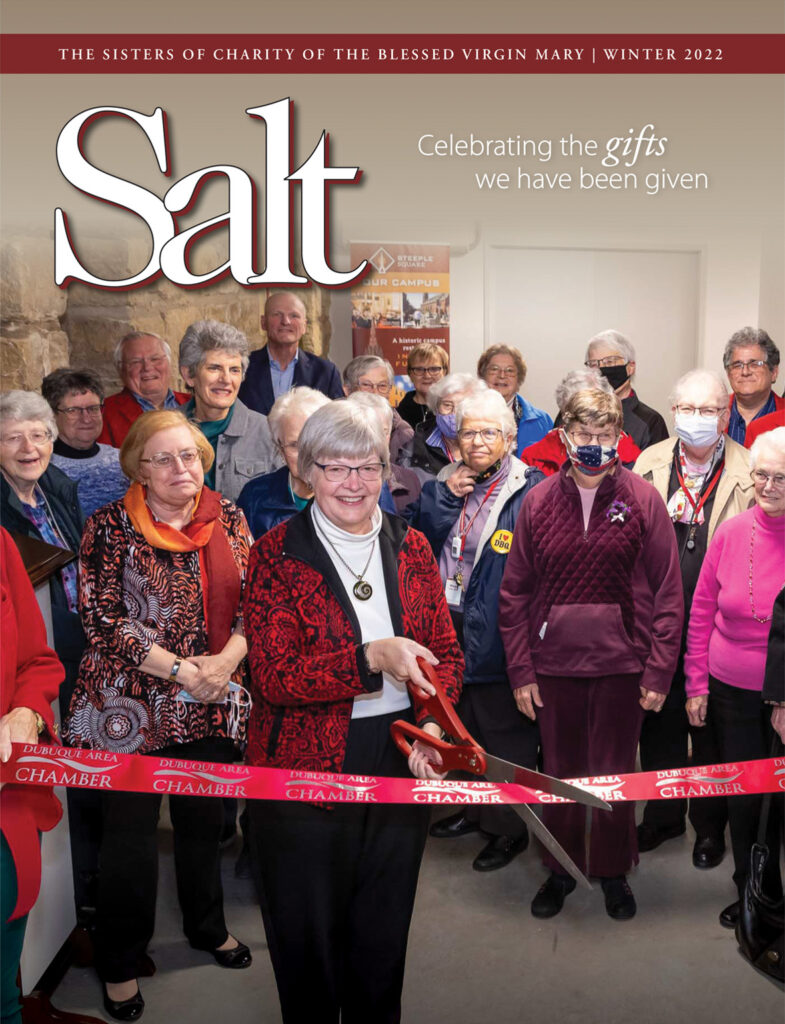 In this issue: The Sisters of Charity of the Blessed Virgin Mary adapt and thrive during the pandemic, use their gifts in ministry in ways that carry out the BVM core values, express gratitude to supporters and donors, and take strides to preserve BVM history.
Summer 2021:
A Moving Experience Growing and Changing Along the Way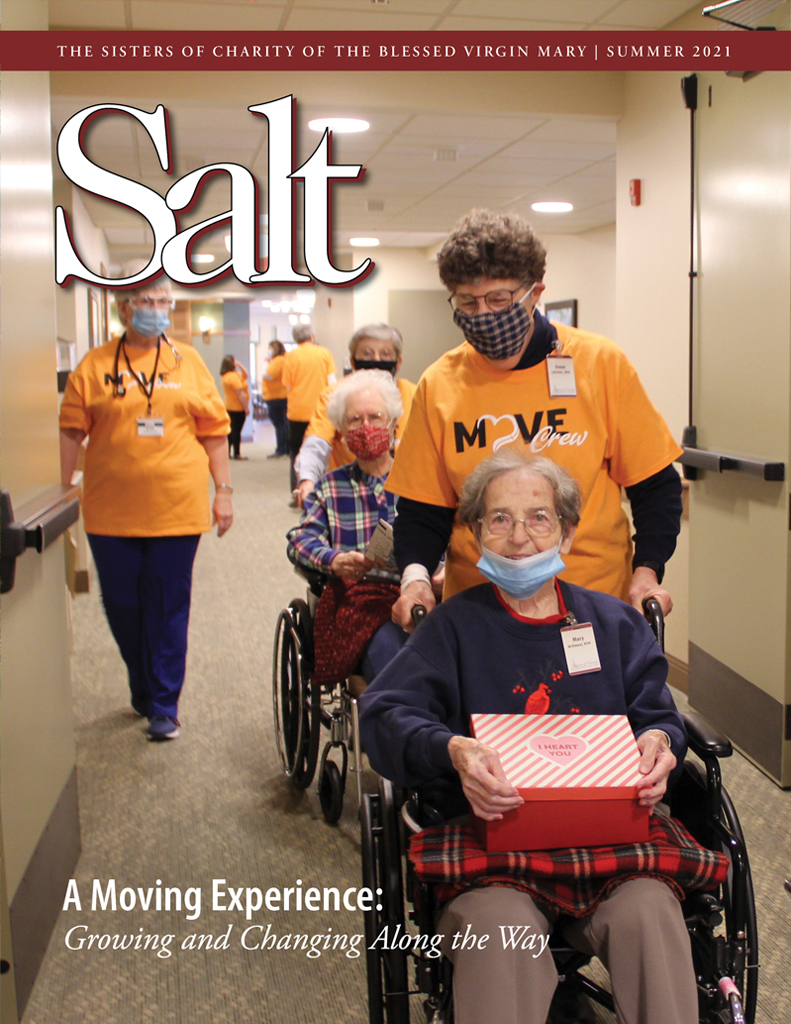 In this issue of Salt, we share how Sisters of Charity of the Blessed Virgin Mary move onward as they make Mount Carmel Bluffs their home, use their gifts in ministry and donations, and plan for post-pandemic life while strengthening their community bonds and continuing efforts to end systemic racism.
Created in 1974, Salt communicates the life, mission and core values of our sisters and associates and invites others to partner with us to continue our legacy. Salt is published three times a year for friends and family of the Sisters of Charity, BVM.
If you would like to receive Salt by mail, complete the form. You may also contact the Office of Development at development@bvmsisters.org or 563-585-2864.
Join the Salt Mailing List