Created in 1974, Salt communicates the life, mission and core values of our sisters and associates and invites others to partner with us to continue our legacy. Salt is published three times a year for friends and family of the Sisters of Charity, BVM.
If you would like to receive Salt, contact the Office of Development for a complimentary subscription at development@bvmcong.org or 563-585-2864.
Winter 2018:
Planting Seeds of Hope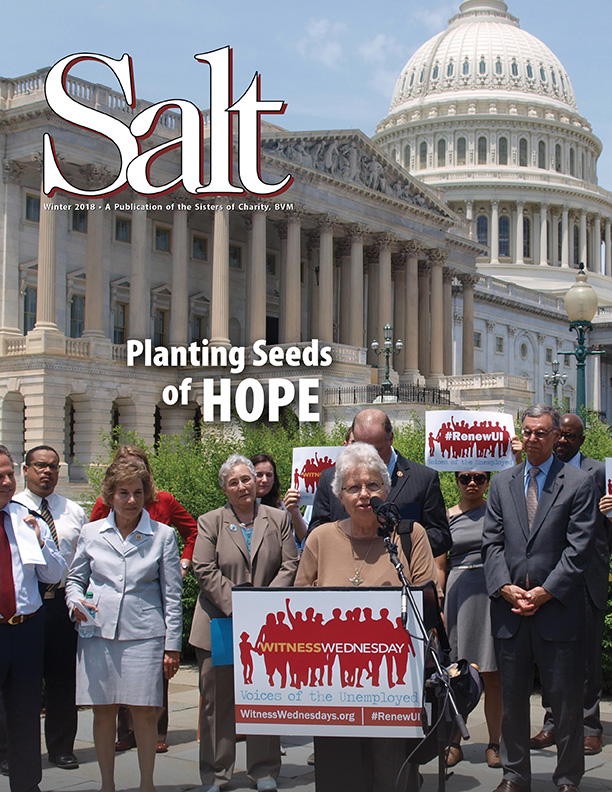 On June 11, 2014, BVM Marge Clark closed out the first "Witness Wednesday: Voices of the Unemployed" event, held in front of the Capitol in Washington, D.C. As she retires, Marge shares her belief that the future of social justice advocacy is "in good hands" and the seeds planted by BVMs and associates continue to thrive. (Photo republished with permission from the Project on Government Oversight)
Fall 2017:
Autumn—Miracle of Transformation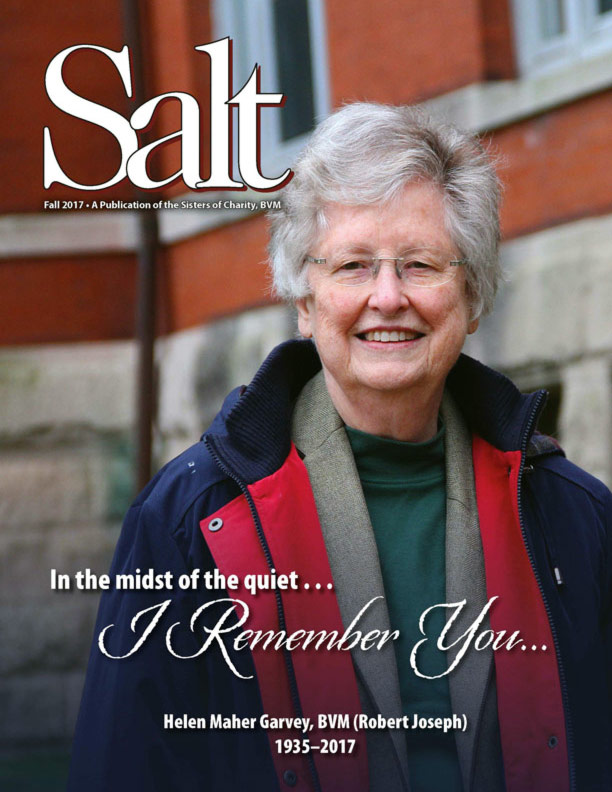 As we rejoice in the life of Helen Maher Garvey, BVM (Robert Joseph), we share her spirit and love, reflected in this issue by the mission and ministries of her BVM sisters. As they gather to envision the future and celebrate jubilees, the sisters continue to foster education, inclusivity and the right of all to live with dignity.
Summer 2017:
Navigating the Journey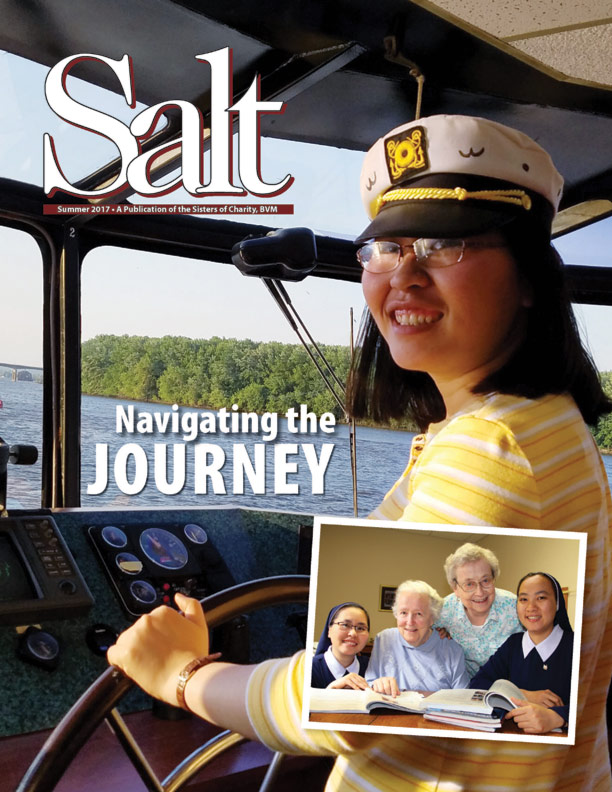 Fasten your seatbelts! This issue of Salt takes us to Fond du Lac and Milwaukee, Wis.; Guayaquil and Quito, Ecuador; Dubuque and Des Moines, Iowa; Montrose and San Jose, Calif.; Chicago; Missoula Mont.; Washington, D.C.; and Vietnam. BVM founder Mary Frances Clarke could not have imagined!