Winter 2019:
Into the World with Love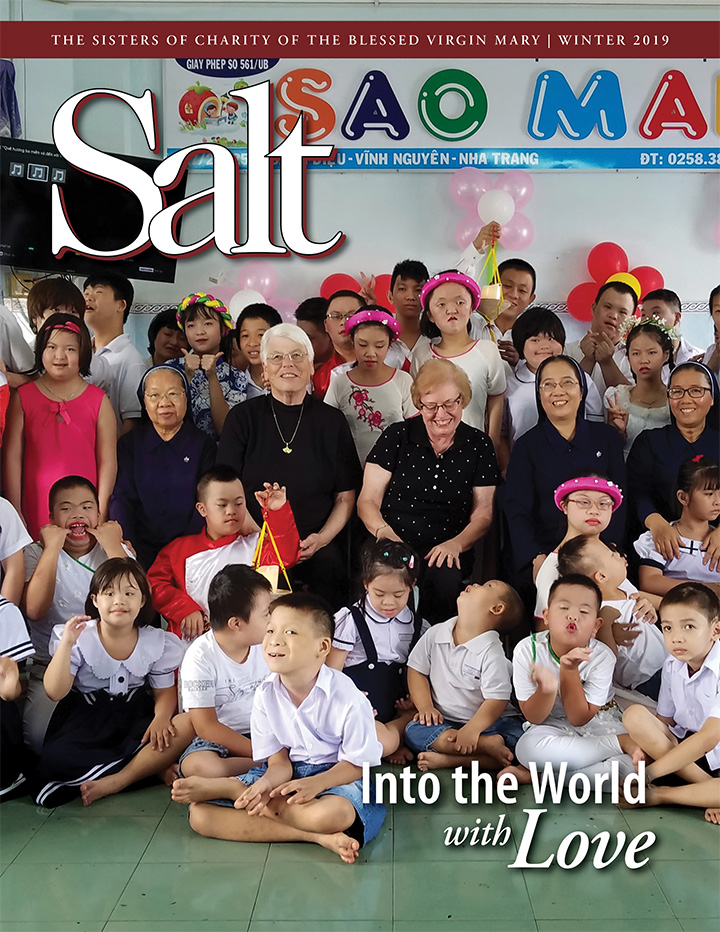 When BVMs Teri Hadro and Kate Hendel visited the Sisters of the Immaculate Heart of Mary in Vietnam, they brought with them 185 years of rich BVM heritage and a message of friendship that echoed the words of BVM Foundress Mary Frances Clarke, "Where one BVM is, all BVMs are." In this issue, discover ways the BVM Legacy of Love continues to grow throughout the world.
Fall 2018:
A life of Service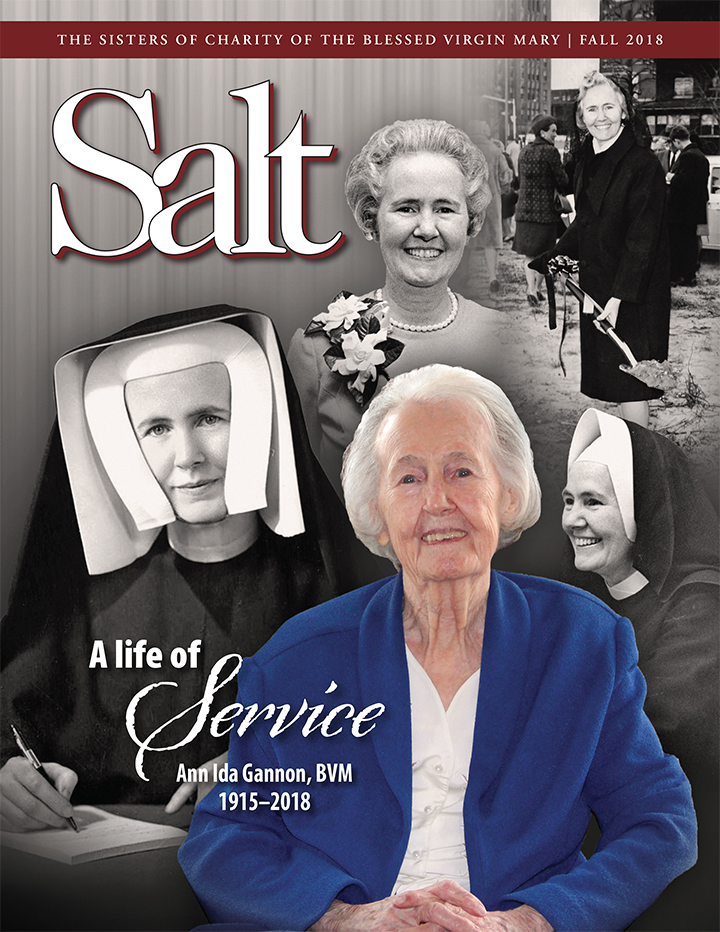 Even at the age of 103, Ann Ida Gannon, BVM never forgot the importance of a warm smile, standing up for what was right, or "doing the hard work." Her life, spirit, and love is remembered in this issue by the mission and ministries of her BVM sisters who truly live lives of service. Read more about Ann Ida and the BVM "Legacy of Love."
Photos courtesy of the Women & Leadership Archives of Loyola University Chicago
Summer 2018:
Worship, Work, and WIN!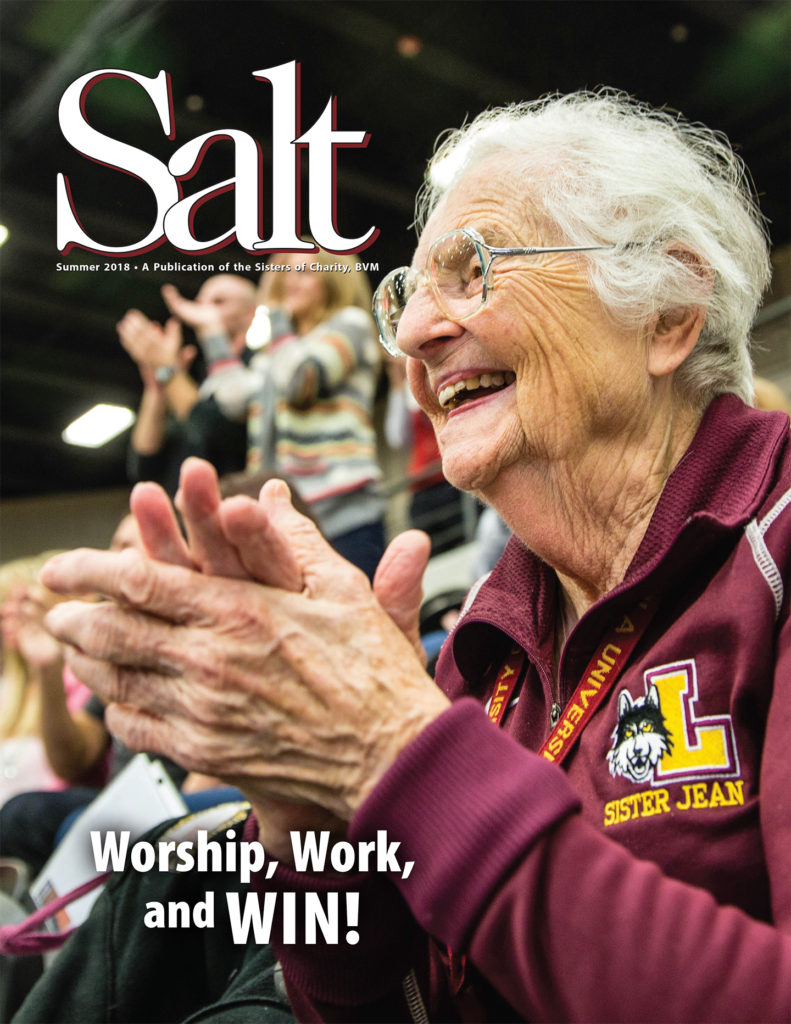 Win or lose, the Loyola University Chicago Ramblers know they can count on the love and support of their 98-years-young chaplain, Sister Jean Dolores Schmidt, BVM. This year's NCAA Men's Basketball Tournament (a.k.a March Madness) propelled Sister Jean and her team to the Final Four—and gave the world a chance to see BVM values in action. Read more about Sister Jean and the BVM Legacy of Love.
Created in 1974, Salt communicates the life, mission and core values of our sisters and associates and invites others to partner with us to continue our legacy. Salt is published three times a year for friends and family of the Sisters of Charity, BVM.
If you would like to receive Salt by mail, complete the form. You may also contact the Office of Development at development@bvmcong.org or 563-585-2864.
Join the Salt Mailing List