Fall 2020:
BVM Legacy of Justice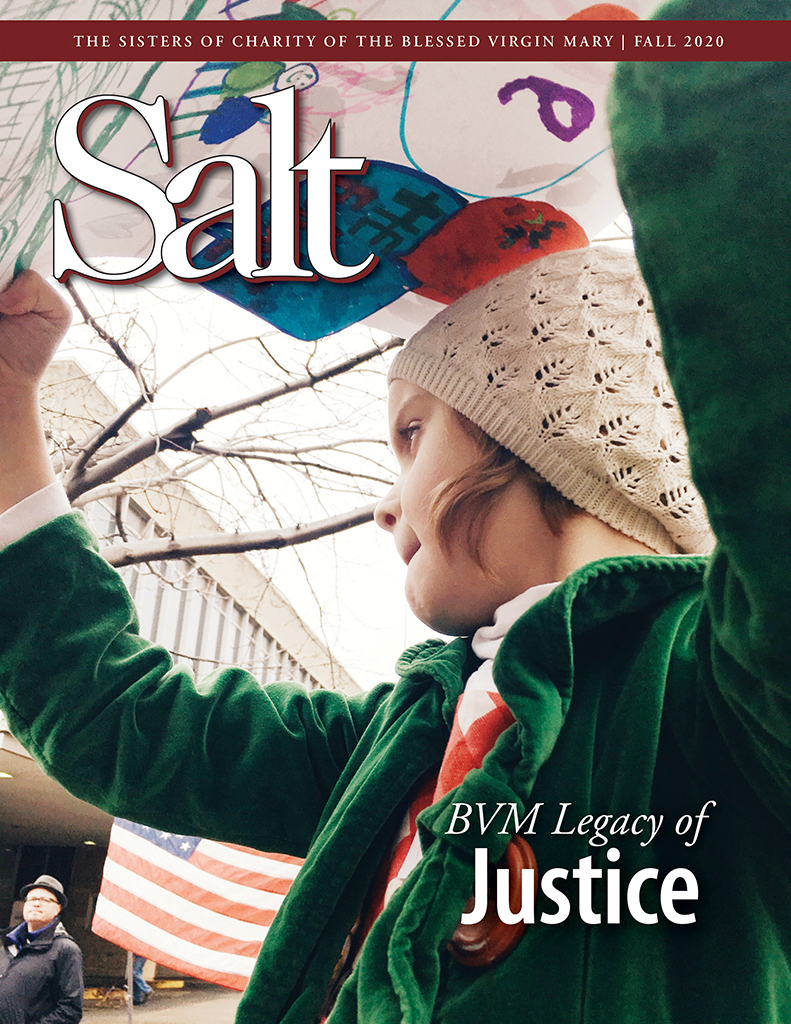 In this issue of Salt, we explore justice by educating ourselves about racism, continuing BVM missions through partnerships and scholarships, and being grateful for the commitment to social justice of a 9-year-old who sees BVMs as her "religious heroes." Read more about Mira Gibbons on p. 6.
Summer 2020:
Opening Doors With Love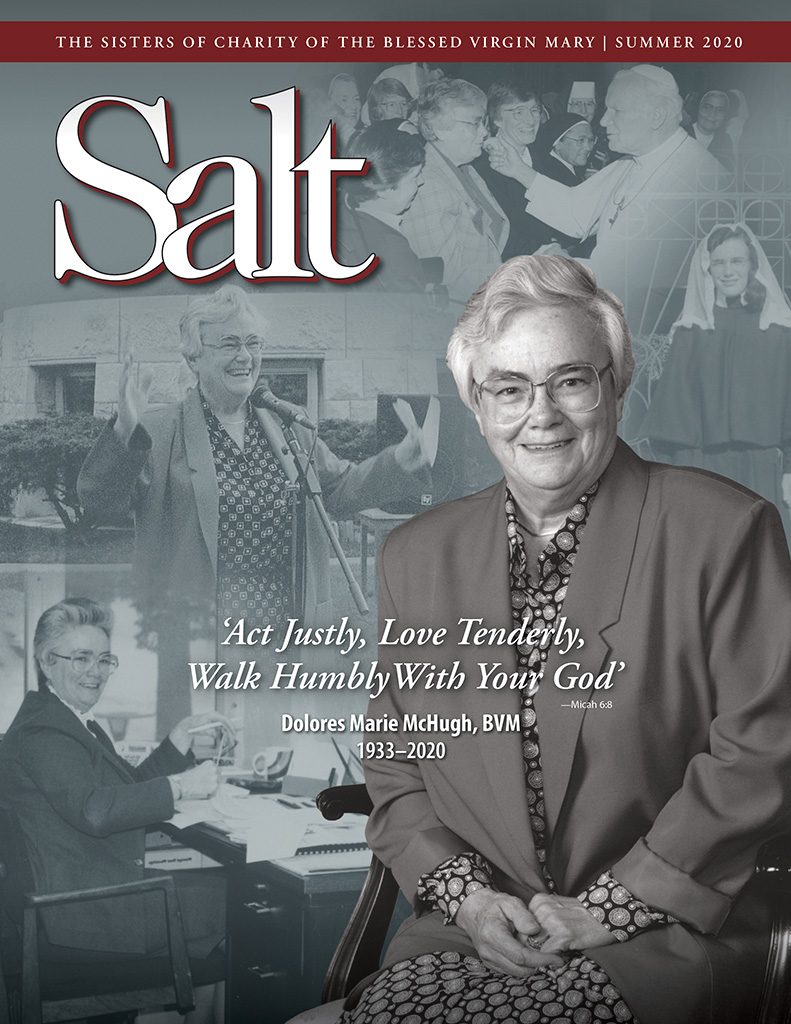 In this issue of Salt, we rejoice in the life of former President Dolores Marie McHugh, BVM. See how BVMs continue "to act justly, love tenderly, and walk humbly with your God," (Micah 6:8) as they build relationships with students at Clarke University in Dubuque, Iowa, connect with the Earth and each other, and pray through the pandemic. Explore how doors opened to give women the right to vote and increase women's rights in the United States and around the world.
Winter 2020: Forming Relationships
by Touching Hearts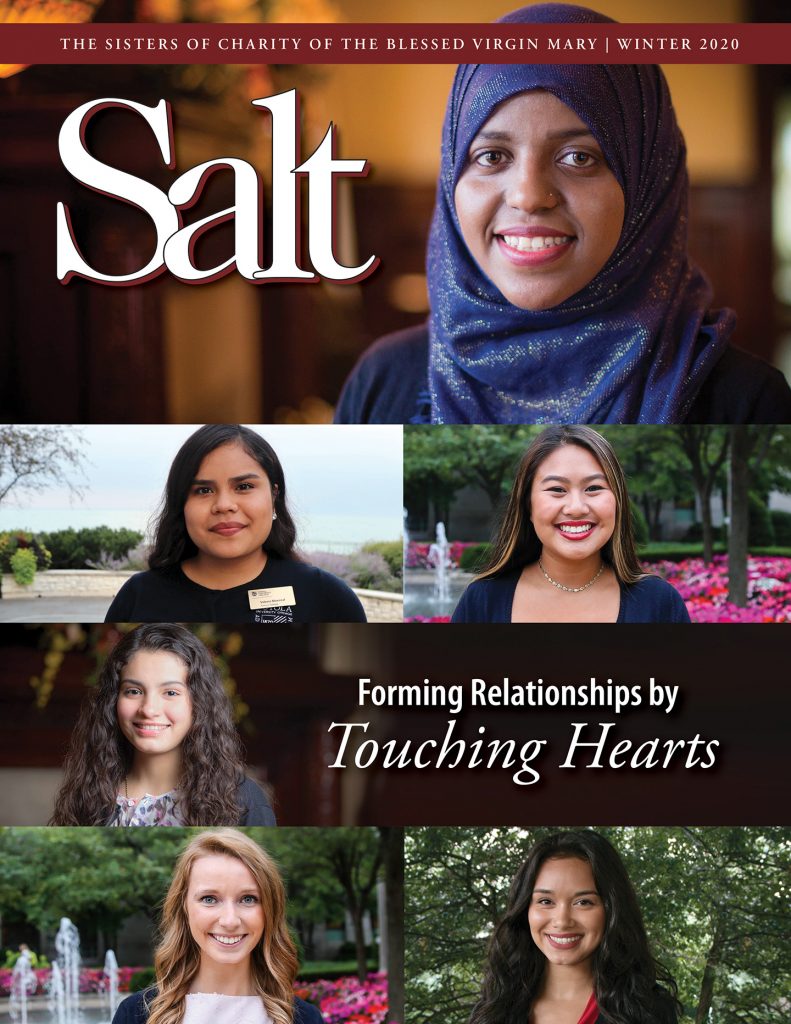 In this issue of Salt, read how BVMs leave their legacy on hearts, not tombstones, to paraphrase Shannon L. Alder as quoted in "Seasoning." Writers explore how BVMs continue to educate, as seen through the eyes of Gannon Scholars; how they touch others' lives by giving blood; how they help preserve and share the history of women leaders; how they inspire others to experience another culture; and how they prepare to share their home through Mount Carmel Bluffs.
Created in 1974, Salt communicates the life, mission and core values of our sisters and associates and invites others to partner with us to continue our legacy. Salt is published three times a year for friends and family of the Sisters of Charity, BVM.
If you would like to receive Salt by mail, complete the form. You may also contact the Office of Development at development@bvmsisters.org or 563-585-2864.
Join the Salt Mailing List