Fall 2019: "TOGETHER We Make the Path by Walking"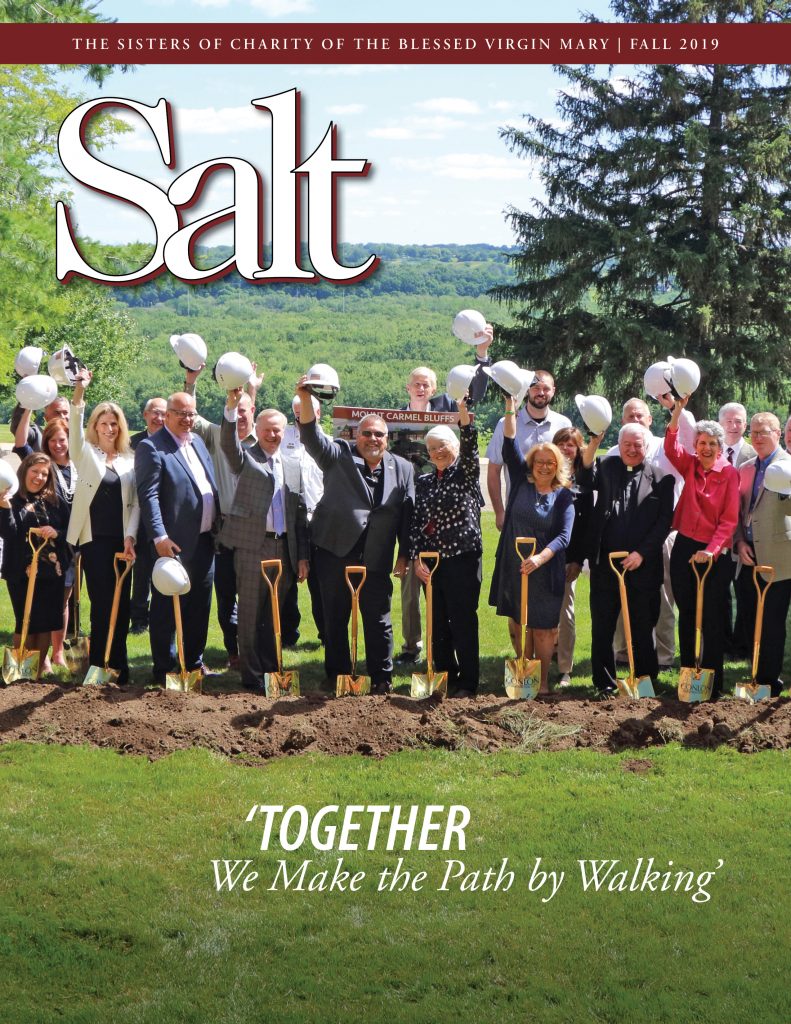 Change is constant, and change is apparent in the development of Mount Carmel Bluffs. Amid all the change, the mission of the Sisters of Charity of the Blessed Virgin Mary continues to be to serve those in most need and to build relationships as they welcome others to their home. In the cover photo, sisters, guests, neighbors, and friends break ground for a new senior living community. Inside this issue of Salt, learn how "TOGETHER We Make the Path by Walking" through missions to help the homeless, educate the poor, feed the hungry, and connect with millennials. As the diamond jubliarians can attest, our mission evolves but the focus remains on the BVM core values of education, freedom, justice, and charity.
Summer 2019:
'God Is Within Us Leading Our Way'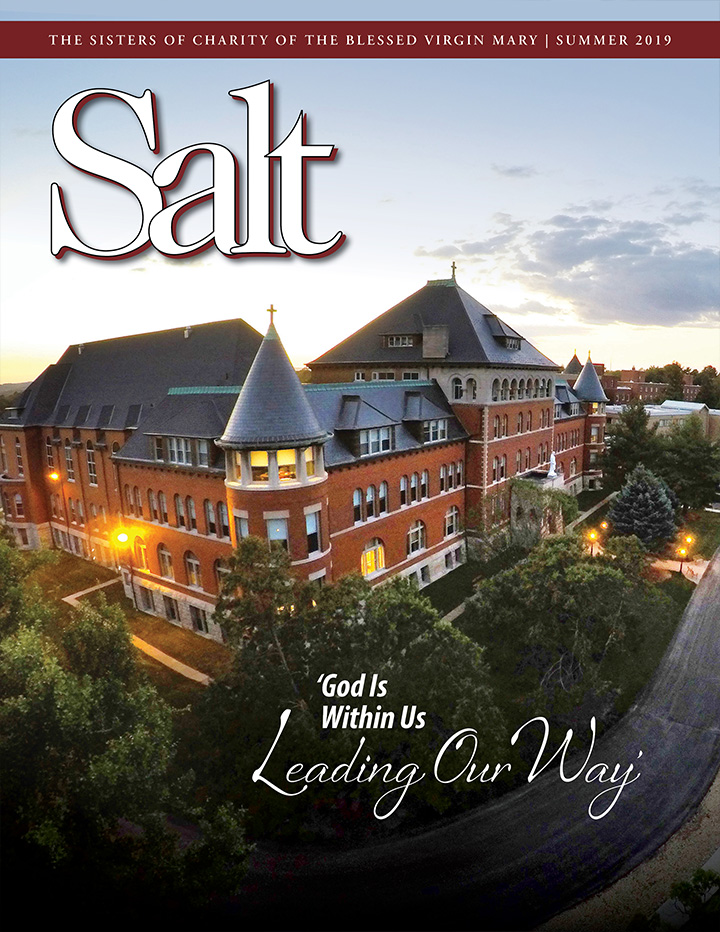 Mount Carmel in Dubuque, Iowa, has been the spiritual home of the Sisters of Charity of the Blessed Virgin Mary since 1889. For 130 years, this small piece of earth has seen dramatic changes as varied as the ministries of the hundreds of sisters who entered religious life here. Soon this landscape will be transformed again. In this issue of Salt, read the many ways God continues to lead us into the future to continue the work of our Foundress Mary Frances Clarke "to strive to seek out and attend to those in need whatever this may require of us" (BVM Constitutions 15).
Winter 2019:
Into the World with Love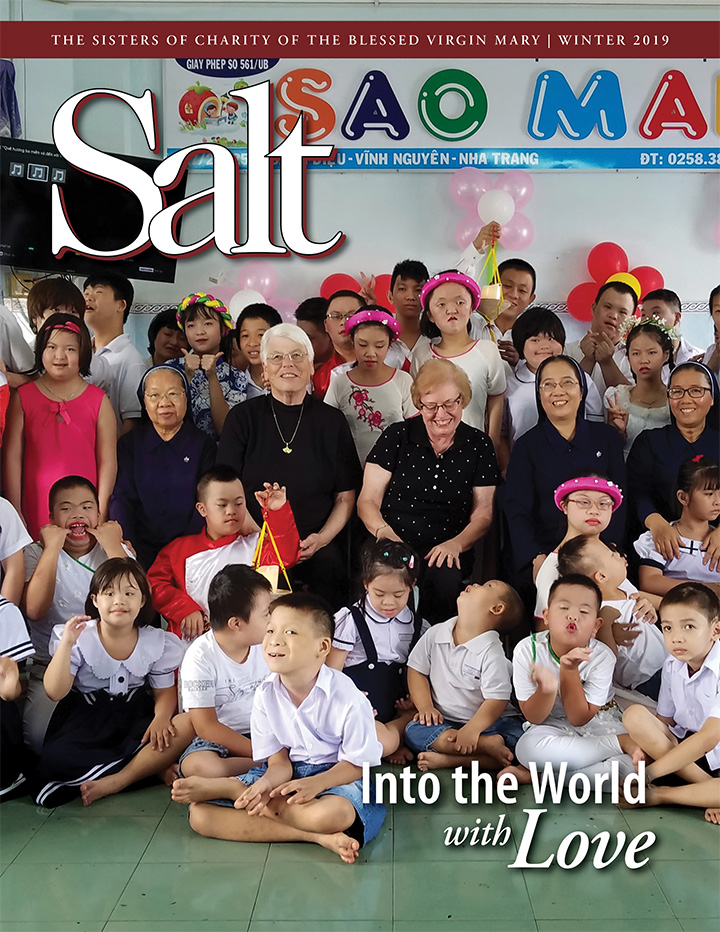 When BVMs Teri Hadro and Kate Hendel visited the Sisters of the Immaculate Heart of Mary in Vietnam, they brought with them 185 years of rich BVM heritage and a message of friendship that echoed the words of BVM Foundress Mary Frances Clarke, "Where one BVM is, all BVMs are." In this issue, discover ways the BVM Legacy of Love continues to grow throughout the world.
Created in 1974, Salt communicates the life, mission and core values of our sisters and associates and invites others to partner with us to continue our legacy. Salt is published three times a year for friends and family of the Sisters of Charity, BVM.
If you would like to receive Salt by mail, complete the form. You may also contact the Office of Development at development@bvmcong.org or 563-585-2864.
Join the Salt Mailing List