Sister and associates form a community of believers who embrace the gospel vision as lived out through the charism of BVM Foundress Mary Frances Clarke.
Associates offer sisters and one another friendship and support through prayer and service to others. Sisters offer associates the opportunity for shared prayer, friendship, and community, as well as mutual support in ministry. Both are enriched by opening themselves to relationships centered on the BVM charism and core values of freedom, education, charity, and justice.
Download the Associate Newsletter.
Associate FAQs
What is the process for becoming an associate?
Contact a BVM Associate Coordinator indicating your interest in becoming an associate.
Dialogue with a BVM sister or associate.
Become acquainted with other sisters through gatherings, prayer, service projects, and retreats.
Make a formal commitment with the BVM community.
What is the difference between an associate and a sister?
BVM associates are laywomen and men who wish to formally associate themselves with the community, its mission and spirituality. Associates commit to living out the BVM core values of freedom, justice, education, and charity, while continuing their independent lifestyles as single or married persons. BVM sisters take vows of poverty, celibacy, and obedience; live in community; and share all finances and responsibility for the welfare of their religious community.
What are the responsibilities of an associate?
Through spirituality and living the BVM core values, associates and vowed members work together in furthering the mission of Jesus to bring peace and justice to our global community. Associates also maintain an ongoing relationship with the BVM community by participating in events whenever possible.
Is there a financial commitment to association?
BVM associates have no financial responsibility to the BVM community but share their time and talent in a mutual relationship with vowed members.
Do you have to be a Catholic to be a BVM associate?
A BVM associate can be a member of any faith tradition. However, associates need to be willing to join with BVMs in prayer and mission and to commit to living out the BVM core values.
Contact Us
For more information about becoming a BVM associate, contact:
Office of Association
Sisters of Charity, BVM
1100 Carmel Drive
Dubuque, Iowa 52003-7991
563-588-2351 ext. 5498
bvmassociates@bvmcong.org
ASSOCIATE REFLECTIONS
As I discerned and then became an associate, the sisters were my spiritual directors and the BVM core values of freedom, education, justice and charity my daily guides. When I falter in my faith or fail to hear to God's call, I am strengthened by my relationship with this religious community and tempered by the charism of its foundress, Mary Frances Clarke.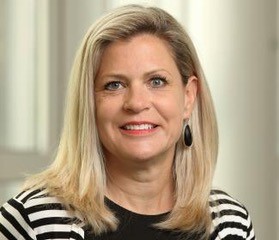 Becoming an associate was the way for me to formalize my relationship with the BVMs. Their passion, commitment, sanctity and love for others inspires me, pushes me to be more, to do more, to live more. I look at my actions and the actions of others through the lens of the core values of education, charity, freedom and justice. I am able to see the living of the BVM mission in the ways we act and react in our everyday lives, not just in the big actions. And I am supported, even when I am far from Mt. Carmel, because I firmly believe, "where one BVM is, there we all are."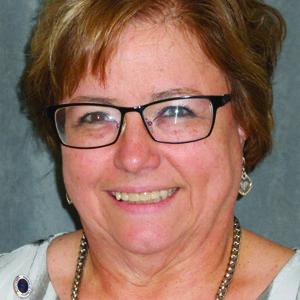 Community and faith revitalization began for me in March 2009 as I completed my BVM Associate commitment ceremony. My spiritual quest is never ending and I need this community to help keep me focused in this world where others find their god in cyberspace, wealth, addiction, material goods, power or authority, superstars, etc. It is a privilege to be connected to the BVM community who trust in God and continue to share our stories and witness God's grace in our struggles by working unitedly for the common good of others.