Sister and associates form a community of believers who embrace the gospel vision as lived out through the charism of BVM Foundress Mary Frances Clarke.
Associates offer sisters and one another friendship and support through prayer and service to others. Sisters offer associates the opportunity for shared prayer, friendship, and community, as well as mutual support in ministry. Both are enriched by opening themselves to relationships centered on the BVM charism and core values of freedom, education, charity, and justice.
Download the Associate Newsletter.
Associate FAQs
What is the process for becoming an associate?
Contact a BVM Associate Coordinator indicating your interest in becoming an associate.
Dialogue with a BVM sister or associate.
Become acquainted with other sisters through gatherings, prayer, service projects, and retreats.
Make a formal commitment with the BVM community.
What is the difference between an associate and a sister?
BVM associates are laywomen and men who wish to formally associate themselves with the community, its mission and spirituality. Associates commit to living out the BVM core values of freedom, justice, education, and charity, while continuing their independent lifestyles as single or married persons. BVM sisters take vows of poverty, celibacy, and obedience; live in community; and share all finances and responsibility for the welfare of their religious community.
What are the responsibilities of an associate?
Through spirituality and living the BVM core values, associates and vowed members work together in furthering the mission of Jesus to bring peace and justice to our global community. Associates also maintain an ongoing relationship with the BVM community by participating in events whenever possible.
Is there a financial commitment to association?
BVM associates have no financial responsibility to the BVM community but share their time and talent in a mutual relationship with vowed members.
Do you have to be a Catholic to be a BVM associate?
A BVM associate can be a member of any faith tradition. However, associates need to be willing to join with BVMs in prayer and mission and to commit to living out the BVM core values.
Contact Us
For more information about becoming a BVM associate, contact:
Office of Association
Sisters of Charity, BVM
1100 Carmel Drive
Dubuque, Iowa 52003-7991
563-588-2351 ext. 5498
bvmassociates@bvmcong.org
ASSOCIATE REFLECTIONS
What Does BVM Association Mean to Me?
"You are known by the company you keep." The first time I heard this was, I imagine, about fifty years ago. Then, at age thirteen, I interpreted it as an admonition to steer clear of the rule-breakers and the risk-takers, and spend my time with good girls and boys. Now, at age sixty-three, the adage is still around, but I interpret it quite differently.
In Joyce Rupp's book, Boundless Compassion, she devotes several pages to descriptions of "mentors of compassion." These are people who, by their lives, inspire us to reach out in compassion to all, including ourselves and our Earth. How blessed am I to be in the company of my mentors of compassion. You, my BVM sisters and associates, welcome me, pray with me, provide me with opportunities for service, and affirm me in my efforts to live compassionately.
So what does BVM association mean to me? I return to where I started. I choose to be known by the company I keep, seekers of freedom, education, charity, and justice. And, if my journey calls me to break a few unjust rules and be a risk-taker, so be it! I'm still hanging out with the good girls and boys!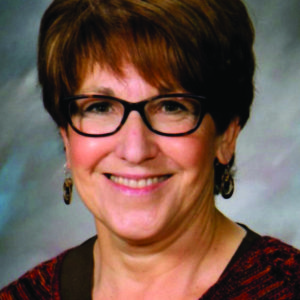 What it means to be an associate in my lifetime now?
Many years ago when I first became an associate, I recall having a strong attraction to the BVM's core values of Freedom, Education, Charity and Justice, especially Freedom.
Being an Associate has afforded me the opportunity to share deeply one's self with others. I am most grateful for an enduring friendship with a BVM that has been life giving, calling me to my truth. To quote a phrase " wherever one BVM is there we all are. "
I have attempted to incorporate the core values of Freedom, Education, Justice and Charity in my daily life . They have been a compass for me in my journey to know and love more deeply self and others.