Sister and associates form a community of believers who embrace the gospel vision as lived out through the charism of BVM Foundress Mary Frances Clarke.
Associates offer sisters and one another friendship and support through prayer and service to others. Sisters offer associates the opportunity for shared prayer, friendship, and community, as well as mutual support in ministry. Both are enriched by opening themselves to relationships centered on the BVM charism and core values of freedom, education, charity, and justice.
Download the Associate Newsletter.
Associate FAQs
What is the process for becoming an associate?
Contact a BVM Associate Coordinator indicating your interest in becoming an associate.
Dialogue with a BVM sister or associate.
Become acquainted with other sisters through gatherings, prayer, service projects, and retreats.
Make a formal commitment with the BVM community.
What is the difference between an associate and a sister?
BVM associates are laywomen and men who wish to formally associate themselves with the community, its mission and spirituality. Associates commit to living out the BVM core values of freedom, justice, education, and charity, while continuing their independent lifestyles as single or married persons. BVM sisters take vows of poverty, celibacy, and obedience; live in community; and share all finances and responsibility for the welfare of their religious community.
What are the responsibilities of an associate?
Through spirituality and living the BVM core values, associates and vowed members work together in furthering the mission of Jesus to bring peace and justice to our global community. Associates also maintain an ongoing relationship with the BVM community by participating in events whenever possible.
Is there a financial commitment to association?
BVM associates have no financial responsibility to the BVM community but share their time and talent in a mutual relationship with vowed members.
Do you have to be a Catholic to be a BVM associate?
A BVM associate can be a member of any faith tradition. However, associates need to be willing to join with BVMs in prayer and mission and to commit to living out the BVM core values.
Contact Us
For more information about becoming a BVM associate, contact:
Office of Association
Sisters of Charity, BVM
1100 Carmel Drive
Dubuque, Iowa 52003-7991
563-588-2351 ext. 5498
bvmassociates@bvmcong.org
ASSOCIATE REFLECTIONS
"It is an honor to be a part of this circle of friends.
Having gotten to know a few more associates and Sisters of Charity during this my first year has blessed me in a unique way. Every opportunity with the sisters and associates has been filled with intelligence, laughter, and abiding spirituality. BVM shared life stories challenge me to be more selfless, at peace, and connected.
It is in the simplest of acts, calling an associate, writing a quick note, sending up a prayer that I find the strength to do the more arduous deeds like advocating for trafficking victims, comforting the homeless, and speaking out against injustice. Being freed by love, I am a better mother, grandma, and friend."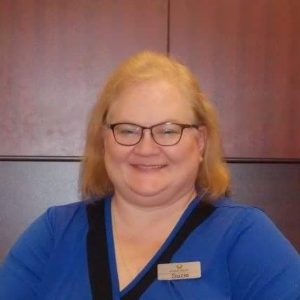 "It was after I married my wife, Pat, in 1969, that we visited the BVM Motherhouse at least once a year. Pat had many friends who were BVMs. In 2000, she and I became BVM associates. Shortly after, I was asked to serve on the Associate Coordinating Committee. I spent the next six years attending meetings twice a year, generally held at the Motherhouse. These gatherings helped me understand the community's core values of charity, justice, education and freedom and the many ways others lived those values. As an associate, I am encouraged to attend gatherings in my own area of Montana. We now have six members in our group in Missoula. These meetings are spiritually nourishing in making the core values a part of our own lives."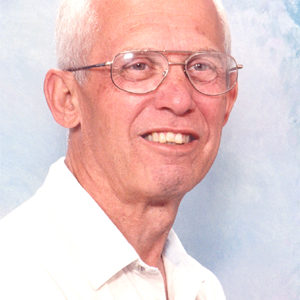 "On July 15, 2015 I shared, at my commitment ceremony, that for years I'd known the BVMs to be a congregation of dedicated women religious, responding to current of God's people. Today I witness that same community dedication as an associated member, serving on the Ministry Focus Committee which responds to current critical needs, especially of women and children. From here in Kansas, I am most grateful for my 'association'."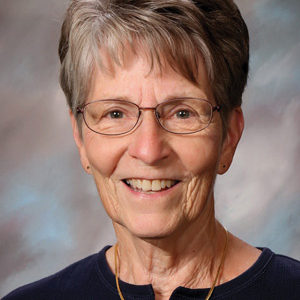 "Being an Associate of the Sisters of Charity of the Blessed Virgin Mary has enabled me to be in community with a wonderful group of loving and talented women. I have been transformed in my spiritual life through this association. Participation in conferences, celebrations and committees has enabled me to witness and learn firsthand the depth of love and friendship, and the living of the core values by the members of the congregation and other Associates. The experience of association in all its facets has truly been the most significant factor in my  life that has lead me to a deeper love of my God and the people with whom I encounter in my daily routine."