Sister and associates form a community of believers who embrace the gospel vision as lived out through the charism of BVM Foundress Mary Frances Clarke.
Associates offer sisters and one another friendship and support through prayer and service to others. Sisters offer associates the opportunity for shared prayer, friendship, and community, as well as mutual support in ministry. Both are enriched by opening themselves to relationships centered on the BVM charism and core values of freedom, education, charity, and justice.
Download the BVM Associate Newsletter.
Associate FAQs
What is the process for becoming an associate?
Contact a BVM Associate Coordinator indicating your interest in becoming an associate.
Dialogue with a BVM sister or associate.
Become acquainted with other sisters through gatherings, prayer, service projects, and retreats.
Make a formal commitment with the BVM community.
What is the difference between an associate and a sister?
BVM associates are laywomen and men who wish to formally associate themselves with the community, its mission and spirituality. Associates commit to living out the BVM core values of freedom, justice, education, and charity, while continuing their independent lifestyles as single or married persons. BVM sisters take vows of poverty, celibacy, and obedience; live in community; and share all finances and responsibility for the welfare of their religious community.
What are the responsibilities of an associate?
Through spirituality and living the BVM core values, associates and vowed members work together in furthering the mission of Jesus to bring peace and justice to our global community. Associates also maintain an ongoing relationship with the BVM community by participating in events whenever possible.
Is there a financial commitment to association?
BVM associates have no financial responsibility to the BVM community but share their time and talent in a mutual relationship with vowed members.
Do you have to be a Catholic to be a BVM associate?
A BVM associate can be a member of any faith tradition. However, associates need to be willing to join with BVMs in prayer and mission and to commit to living out the BVM core values.
Contact Us
For more information about becoming a BVM associate, contact:
Office of Association
Sisters of Charity, BVM
1100 Carmel Drive
Dubuque, Iowa 52003-7991
563-588-2351 ext. 5498
bvmassociates@bvmcong.org
ASSOCIATE REFLECTIONS
"I have found that being a BVM associate means I am in community with people who live in the freedom of God's unconditional love. This helps free me in multiple ways. When I work for environmental justice, sometimes the issues seem too large to deal with. The BVM community reminds me that we can only respond to God's calling and leave the rest in God's hands. Living in this community also gives me the confidence to look inside myself to see how I may be complicit in systemic injustice. This gives me a healthy sense of humility. Being a BVM associate gives my life a strong balance and lets me continue to work for justice."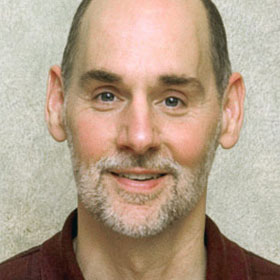 "When I think about being a BVM associate, one word comes to mind—family. When I first came in contact with the BVM sisters and the opportunity to become acquainted with a group of "nuns," I was honored to be friends with these wonderful women. Then the conversation came up later about becoming a BVM associate. I was excited to be asked. My discernment gave me the opportunity to become part of a group of spiritual women following Christ. I wanted to be very much like them and have a chance to be part of a spiritual family. Since those early days of my discernment, I now feel as though I belong to a loving and caring close-knit family I can depend on and have support from—to share good times, bad times, success, failures, serving the community, and welcoming new associates into the BVM family. I am honored to be a BVM associate."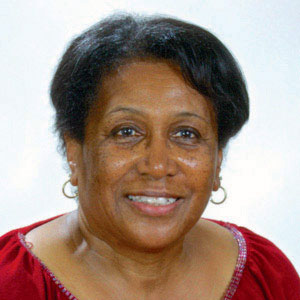 "What does being a BVM associate mean to me?" Being connected to a group of women (and a few men) who strive to be the very best church can be—in terms of community, social justice, liturgy and care for each individual as she/he is encountered. In a word, love. Association gives me a stronger and deeper participation in this love, bringing me a little bit closer to the wholeness and union my being so desperately seeks, in spite of the contrary choices I so often make! Though the realities of job and family make my path necessarily different from my vowed religious sisters' path, I am grateful for their welcome into this participation. We learn and laugh, love and serve—together."