Sisters and associates form a community of believers who embrace the gospel vision as lived out through the charism of BVM Foundress Mary Frances Clarke.
Associates offer sisters and one another friendship and support through prayer and service to others. Sisters offer associates the opportunity for shared prayer, friendship, and community, as well as mutual support in ministry. Both are enriched by opening themselves to relationships centered on the BVM charism and core values of freedom, education, charity, and justice.
Download the Associate Newsletter.
Associate FAQs
What is the process for becoming an associate?
Contact a BVM Associate Coordinator indicating your interest in becoming an associate.
Dialogue with a BVM sister or associate.
Become acquainted with other sisters through gatherings, prayer, service projects, and retreats.
Make a formal commitment with the BVM community.
What is the difference between an associate and a sister?
BVM associates are laywomen and men who wish to formally associate themselves with the community, its mission and spirituality. Associates commit to living out the BVM core values of freedom, justice, education, and charity, while continuing their independent lifestyles as single or married persons. BVM sisters take vows of poverty, celibacy, and obedience; live in community; and share all finances and responsibility for the welfare of their religious community.
What are the responsibilities of an associate?
Through spirituality and living the BVM core values, associates and vowed members work together in furthering the mission of Jesus to bring peace and justice to our global community. Associates also maintain an ongoing relationship with the BVM community by participating in events whenever possible.
Is there a financial commitment to association?
BVM associates have no financial responsibility to the BVM community but share their time and talent in a mutual relationship with vowed members.
Do you have to be a Catholic to be a BVM associate?
A BVM associate can be a member of any faith tradition. However, associates need to be willing to join with BVMs in prayer and mission and to commit to living out the BVM core values.
Contact Us
For more information about becoming a BVM associate, contact:
Office of Association
Sisters of Charity, BVM
1100 Carmel Drive
Dubuque, Iowa 52003-7991
563-588-2351 ext. 5498
bvmassociates@bvmsisters.org
ASSOCIATE REFLECTIONS
When reflecting on the meaning of association, particularly when doing so during the month of November, I can't help but focus on the congregation as a community of saints. As an associate, the BVM circle of friends is a community with which I am able to find support when I'm struggling (I received so many encouraging words when finishing my dissertation!) and a group with whom I can celebrate when I succeed.
More recently, my experience of association has been through a call to accountability, whether by engaging in the hard work of reading about and reflecting on how I've benefited from systematic racism or by working to bring about a more equitable and sustainable distribution resources in my civic community. Through my relationships with members of the BVM community, I am reminded that I cannot give up, I cannot become disheartened, and I cannot not act on behalf of justice in the world today.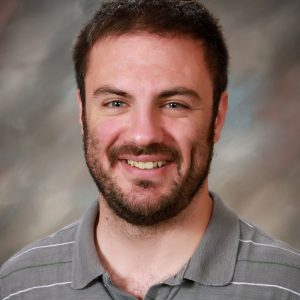 This is not the kind of year I would have desired, but the bonds with BVMs and associates have adapted to technology, creating meaningful new ways to connect and to support each other!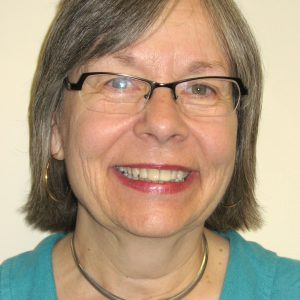 "My" Church
A few years ago after I had been a BVM Associate for several years, I was sitting in the chapel at Wright Hall in Chicago waiting for a priest to show up for afternoon Mass.  He had forgotten he was scheduled. Instead of canceling the service, the BVMs took over with readings and prayers. We even received communion with pre-consecrated hosts.
It was at that time, I first realized that "This is my church." The Sisters of Charity, of the Blessed Virgin Mary. The ritual of Mass gathers us, but we shouldn't be dependent on it.
In the early days, like-minded people gathered to learn, pray, comfort, assist, teach, debate and grow together.  I haven't found much of that when I attend a parish church.  Often I don't know even the names of the people around me, let alone what personal challenges they might have with which I could assist..
"My" church provides all the opportunities listed above.  Thank you for welcoming me.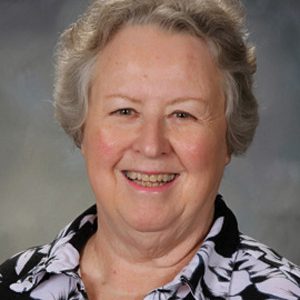 I am a new BVM Associate living in Chicago, Il. Being an Associate though even for a short time has opened my life to countless blessings at many points along the way. The process of discernment was a rich opportunity to be guided, mentored and inspired by my BVM companions and other members of the BVM community. The Associate ceremony provided such a touching and lasting sense of belonging to Mother Clarke's modern day circle of friends.
Most recently In July I had the opportunity to meet BVM's and Associates from all across the United States at the summer gathering. We shared so much over that three -day weekend full of prayer, laughter and friendship.
But what truly stands out is the amazing sense of connectedness the BVM network provides across the miles. Even though I am not in the same city or state as some other Associates or BVM's  this loving channel of prayer gives hope, inspiration,  and a daily sense of belonging. A sense that I am part of something greater and more powerful than myself. A sense that the BVM community embodies all the charisms of Mother Clarke. A sense that I can make a difference in everyday life right here in my own community.
The BVM's are freed by love and acting for justice. Being an Associate inspires me to take the opportunity to act in small ways every day that make a difference.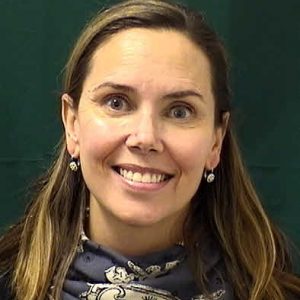 E.J. Dionne Jr., a columnist for The Washington Post recently wrote: "In these mean and ghastly times, we have to seek grace wherever can find it.  I found it last week in two groups, one of nuns and the other of Jewish activists, both willing to be arrested on behalf of immigrant and refugee children being abused by our own government."  Their actions reminded me of the words of Sister Mary St. Etienne BVM, "The greatest gift that we can give one another is the gift of a good example."
The many examples of BVM sisters acting for justice is one of the things that drew me to Association.  And since becoming an Associate hardly a day goes by without an email or invitation to join in prayer or action on behalf of justice.  Recently I joined several BVM sisters who are part of the group, Sisters and Brothers of Immigrants, to advocate for immigrant rights and protest deportation and separation of families.  A small act but hopefully a good example that we are all one and need to stand together for justice.