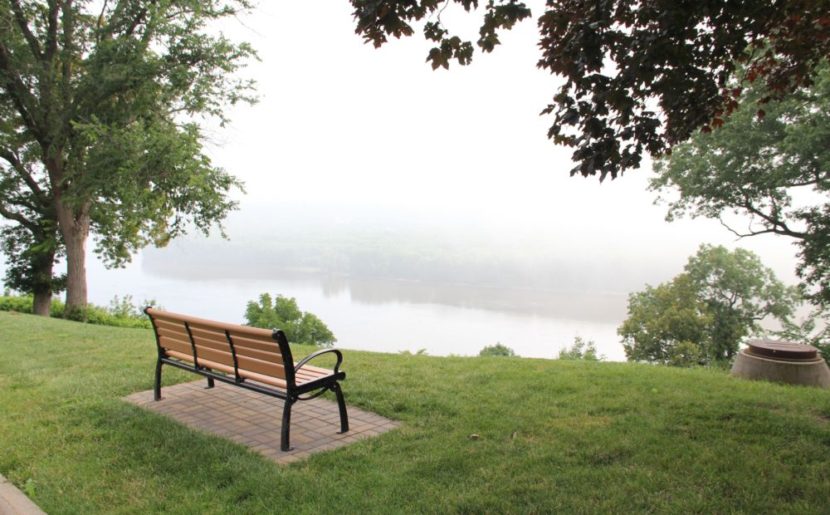 Mary, on this blue-sky, sun-warmed spring weekend, I appreciate taking a walk with you. You know I need to make time for such refreshers.
A favorite walking space is the parkway along the Mississippi River. Sadly, that area and much more of our region are flooded. This park overlooking the city is a good alternative. I delight in seeing people here. Families, groups, folks of all ages. Tennis players, rollerbladers, cyclists, young explorers, runners, bench-sitters. Celebrators, musers, people-watchers. Happy, pensive, needy, interactive. All God's people. After our harsh winter and too many rainy days, this time outdoors is welcome.
These flower beds are a good spot for quiet. The variety of early blooms reflects the diversity in all creation. And wonder!
Mary, to "embrace the moment" as you did can be contemplative, a time for deep listening. In this practice, you mentor me in my desire to be open-hearted to new ways, faithful in commitments, patient with disappointments and detours, compassionate with others and myself. Through my lifetime you encourage me to sit with Jesus, to trust in his presence, to follow him. Thank you.
Let's go to that bench. We can hear the birds making music, counter to nearby traffic. Observing and participating in life's abundance, I dare to keep risking with love, inspired by you, Mary.