A Future Free from Gun Violence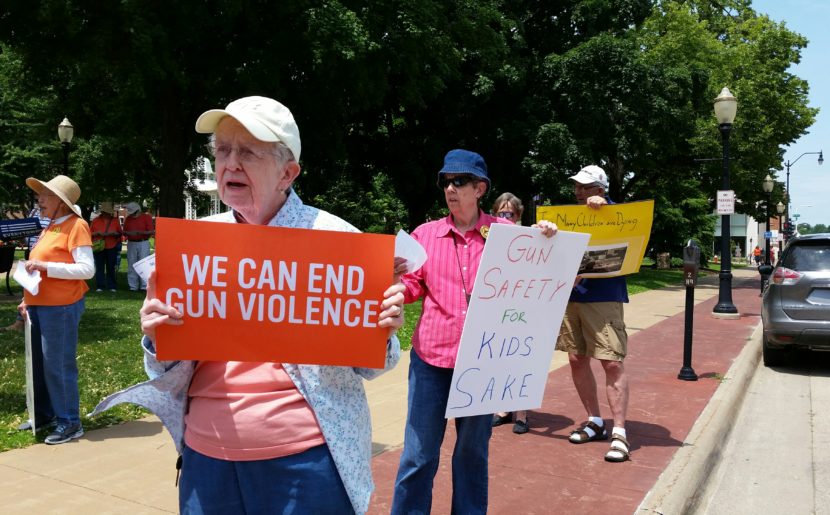 BVMs Anne (St. Edwin) Buckley and Ann (St. Remi) Harrington attend a rally in Dubuque, Iowa, to advocate for a future free from gun violence. (Photo, 2018)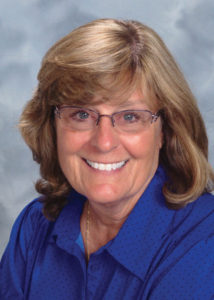 Each year on National Gun Violence Awareness Day, thousands gather across the country to support organizations that seek to reduce gun violence. As groups come together wearing orange, I reflect on three personal stories that have touched my life deeply.
When my son was in 8th grade in Phoenix, Arizona, I received a call from the principal that my son was on a "hit list" of a student who brought a gun to school that day. The student was apprehended but seeing my son's name on the list was fearful, painful and incomprehensible.  The arrested youth did not even know my son!  All I wanted to do was cradle my son in my arms.  Wouldn't you?
When the shooting occurred at Sandy Hook, I was principal at an elementary school of 900 children in Phoenix. The following day I was approached by students of every age (especially first graders) who asked, "Ms. Ritz, what would you do if that happened at our school? How would we be safe?"  Children should never have to worry about their safety.  How would you have responded?
In June, I received a text from my close friend who lived in Seattle. Her divorce would be final the following day.  She had tried many ways to get help for her soon-to-be ex-husband.  A week later, her ex-husband came to her home, went upstairs and shot her twice in the chest.  She died at the scene.  Her three children were sitting downstairs, fearful and texting each other on their phones.  How would you respond to those children ages 12, 15, 17?
Until we make gun control a personal issue, nothing changes.  We have the power and position to speak out and act. I ask a few things of my public officials:
Mandatory registration of all gun purchases and transfers;
Universal background checks requiring a two week waiting period;
A ban on the sale of assault weapons and magazines/clips or attachments capable of firing over seven rounds of ammunition;
A Red Flag Law that would let a court temporarily prohibit someone from possessing or buying a gun if they are judged to be a risk to themselves or to others.
How many deaths does it take to change the law?  Does it have to be someone close to you before you act?  When will you act?