Our Lady of Mount Carmel Inspires Courageous Serenity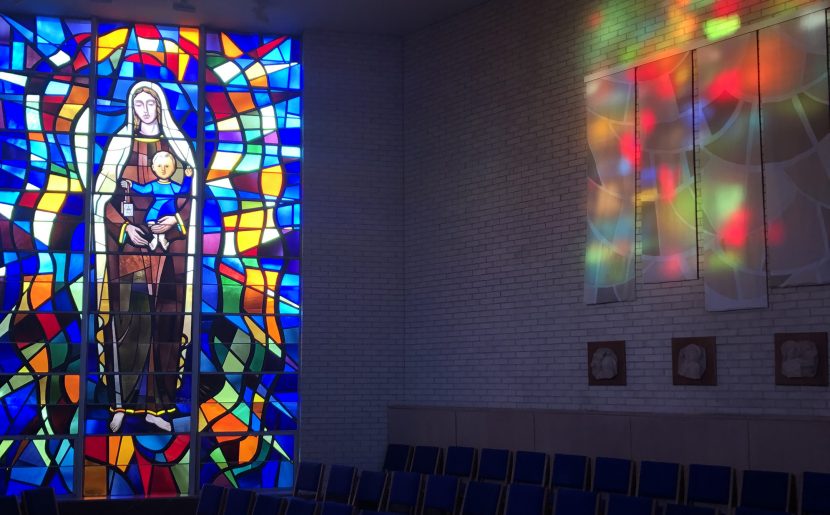 On a hot August day nearly 20 years ago, I arrived at Carmel Catholic High School in Mundelein, Ill., for my first day of teaching.
One of my most vivid memories of that day was seeing the massive window of Our Lady of Mount Carmel in the Blessed Titus Brandsma Chapel. I was captivated by the serene beauty of this depiction of the Virgin Mary gently holding her Son.
As the days turned into months and the months turned into years, I grew to love Our Lady of Mount Carmel. I grew to appreciate her as the patroness of our school and a source of devotion for both the BVM Sisters and the Carmelites, our founders.
I began to see her as a special companion on my earthly journey. That initial serenity that I saw in her revealed itself to be a dynamic and courageous serenity.
Her bold "fiat" has inspired me to have the courage to say yes when God calls me out of my comfort zone in ministry and in life in general. Her constant companionship has strengthened me as I have had the privilege of accompanying students as a teacher and campus minister for the past 20 years.
Her approaching feast day, July 16, takes on new significance this year. In the wake of the COVID-19 pandemic and passionate response to racism in our country, her fearless yes stands as an icon of trust in the Lord and emboldens us to be voices for justice, love, and true freedom.