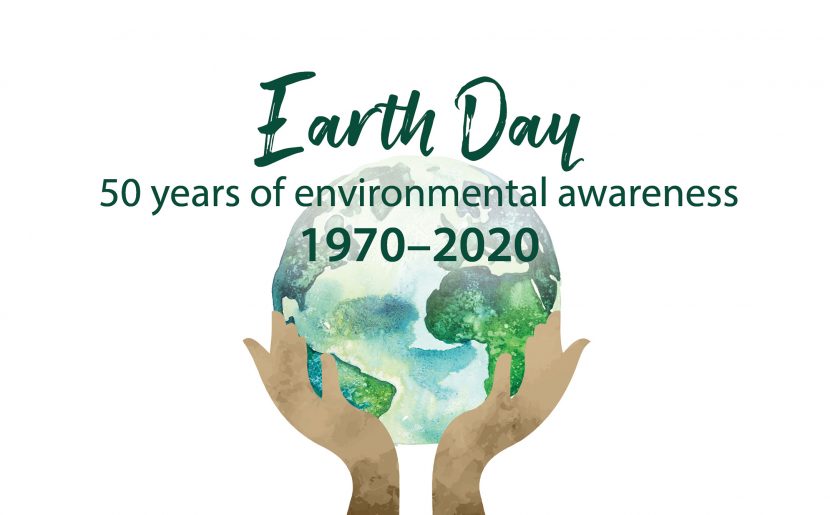 April 22 marks the 50th anniversary of Earth Day.
The first Earth Day was the brainchild of Wisconsin Sen. Gaylord Nelson and began as a national teach-in on environmental issues. It was held on April 22 to maximize the number of students that could be reached on university campuses.
The first Earth Day significantly transformed public opinion and made it a national priority to protect the environment. It led to the establishment of the Environmental Protection Agency, which is tasked with protecting human health and safeguarding the natural environment. It also influenced the passage of the Clean Air Act, the Water Quality Improvement Act, and the Endangered Species Act, among other laws.
In recent years, teenager Greta Thunberg and the Climate Strike movement, Pope Francis in his Laudato Si': On Care of our Common Home Encyclical, scientists, and countless others worldwide are working to save the planet.
Each of us can do our part to care for our Sister Mother Earth.  In our everyday lives, we can make simple choices to reduce, recycle, and reuse.
Drink tap water and shut off the faucet when brushing your teeth.
Eat plant-based meals and reduce your consumption of meat.
Read about ecology issues and read the pope's encyclical.
The list is endless, so bond with others and create your own lists.
For this Earth Day, and in the midst of this pandemic, my housemate and I spent time outdoors preparing the soil in our small backyard garden.
We soaked in the sun, got our hands dirty, and exercised a few unused back and leg muscles. We listened to the cardinals, gazed upon the budding trees, and let the wind blow in our faces.
It was glorious. I am grateful.
May you find ways to celebrate this Earth Day and may every day become an earth day for you.
Follow the BVM Sisters Facebook page for monthly reflections and actions.