Human Trafficking, Immigration Directly Linked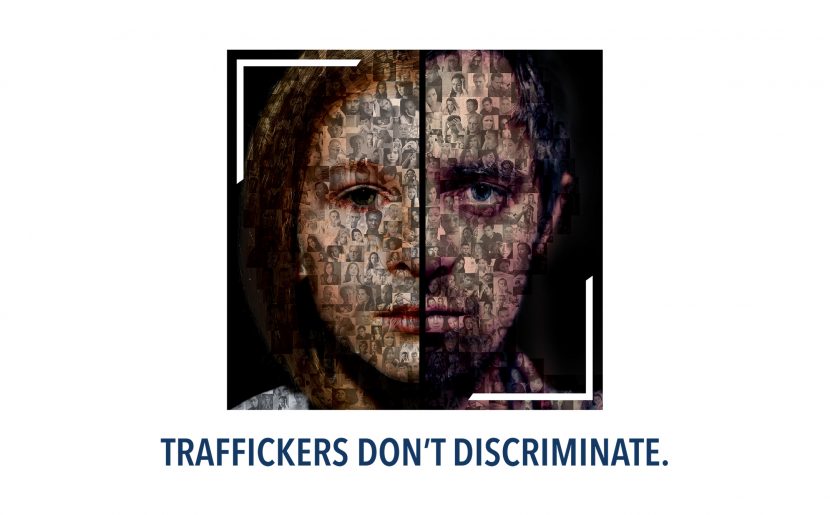 Graphic: Blue Campaign, U.S. Department of Homeland Security
These days of National Migration Week have urged us anew to welcome and advocate for our sisters and brothers who are compelled to flee poverty, conflict, and national disaster to find a viable life for themselves and their families.
Tomorrow, Jan.11, is Human Trafficking Awareness Day, part of a month focused on heightened visibility and action to eradicate the scourge of human slavery among us.
These two realities are inextricably linked. According to the United Nations, the number of international migrants has now reached 272 million persons. This outpaces the growth rate of the world's population.
The large number of displaced people increases competition over already limited resources and thus increases desperation. Desperation leads to taking risks, and persons become more prone to falling into the hands of traffickers.
There is a huge disparity between the numbers of migrants and refugees who need resettlement, and those who actually receive it. As countries more heavily secure their borders, smugglers are perceived as the solution. This often leads to both labor and sex trafficking.
Trafficking thrives in conditions of seeming hopelessness, lack of money, food, and shelter. How might we, as friends of the Christ who fled to a foreign land, restore hope, healing, and hospitality?
---
To learn more about signs of Human Trafficking, visit: https://www.sistersagainsttrafficking.org/.
If you suspect someone is being trafficked, do not take action yourself. Call the National Human Trafficking Hotline, 1(888) 373-7888 or SMS: 233733 (Text "HELP" or "INFO").
---
Related:
The Dubuque, Iowa, County Board recognized the work of the Tri-State Coalition Against Human Trafficking and Slavery at its meeting Jan. 2. The proclamation also recognized Set Free Dubuque for its work, and encouraged citizens to attend the movie "I Am Still Here" at the Grand Opera House in Dubuque Jan. 11. BVMs and other congregations helped form the coalition.