Feast of the Assumption Brings Hope and Comfort During Anxious Times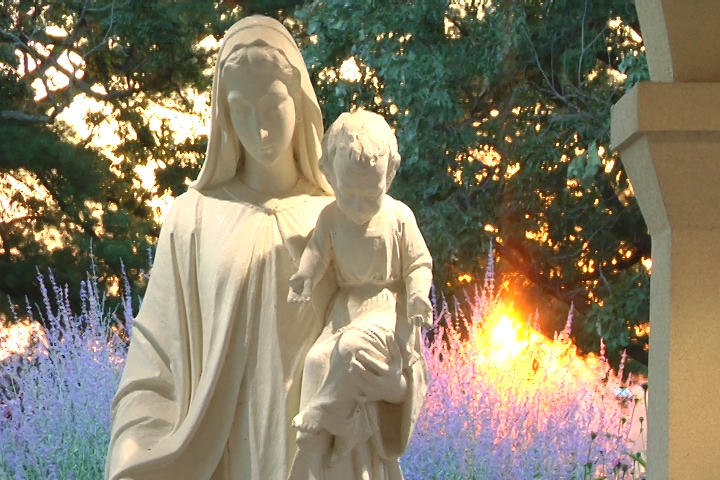 . . . For today the Virgin Mother of God was assumed into heaven as the beginning and image of your Church's coming to perfection and a sign of sure hope and comfort to your pilgrim people . . .
Preface for the Feast of the Assumption
As we celebrate Mary's redemption and assumption into heaven. How can this feast bring us a sign of sure hope and comfort?
Looking to the Gospel for tomorrow, we can begin in gratitude for God's blessings as Mary did. "My soul proclaims the greatness of the Lord; my spirit rejoices in God my Savior . . . the Almighty has done great things for me and holy is God's Name."
We take comfort that our traditions recognize and celebrate Mary. She was the first to understand Jesus, his mission, and his disciples. Mary accepted difficulties and anxiety. She grew in understanding of the signs Jesus shared with her. She stood lovingly at the foot of the cross and shared a bond with the disciples.
Throughout the ages, since the early church, believers gave Mary recognition as the mother of Jesus and claimed her as mother of the church.
As we ponder Mary's gifts and express gratitude for small mercies, we can share a wave, a phone call, or email to brighten someone's day.
We can open our hearts and minds to see where our attitudes and actions could be more inclusive of those who see differently than we do. We can continue to lift up in prayer those that suffer from illness, disasters, and poverty.
We could ask ourselves, "How would Mary handle this?"