Easter: A Rebirth in the Cycle of Life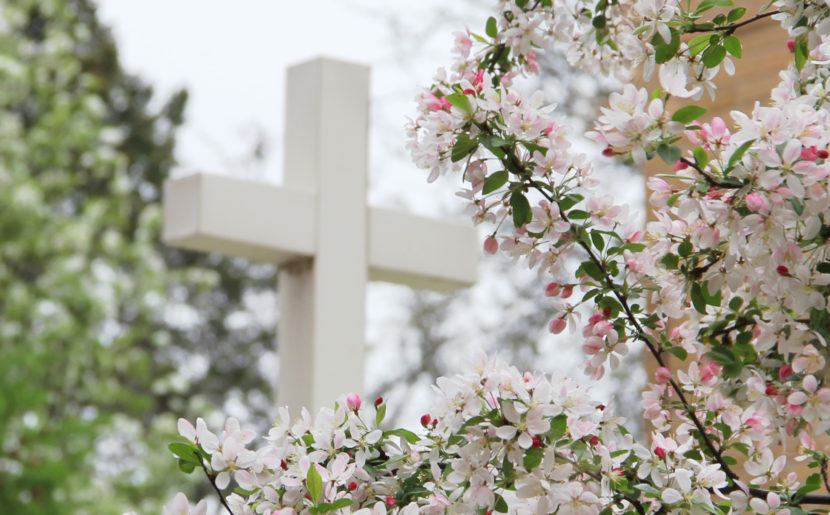 On our earth, there is a constant repetition in the cycle of birth, death, and rebirth in a multitude of ways. For example, the sun rises in the east to born a new day to light the land, then dies as the firmament turns to darkness. Rebirth happens again and again because that day is never repeated.
Another cycle is through nature. Trees grow from a seed; bearing leaves which die at the first hint of cold. A rising happens when warmth sets in as buds transform to become new leaves replacing last year's growth.
Countries and cities display another form of rising up from birth, death, and then rebirth. In Rwanda, the Hutus and Tutsis formed tribes. Tragedy struck in 1994 as these tribes started a war that killed most of the men. The women rose up to carry on, later becoming the political leaders to give rebirth to Rwanda.
The town of Storm Lake, Iowa rose up in 1870, and was a vibrant community for many years. More recently, it was in danger of dying through the passing of the old residents and the young leaving. A rebirth came as immigrants from Mexico, Laos and India settled there because of the nearby meatpacking plant. This rebirth changed the dynamics, transforming the population and bringing in new stores and issues.
Spring brings a rebirth each year, emphasized at Easter through Jesus' life, death and rebirth. Jesus taught each one of us how to live, not as individuals, but to live as a community where we cared for our neighbor and everyone on earth is our neighbor.
After His death, Jesus was truly transformed, rising up as outlined in the Gospels for a rebirth of His new life. This rebirth had a great effect upon those who knew Him and those who were touched by His existence. Jesus lifts us up, renewed by His Spirit, guiding us to rebirth in our lives and communities here on earth and in the hereafter — to transcend to the community of saints after our death.