Ecumenical Advocacy Days: Associates and Sisters Travel to Washington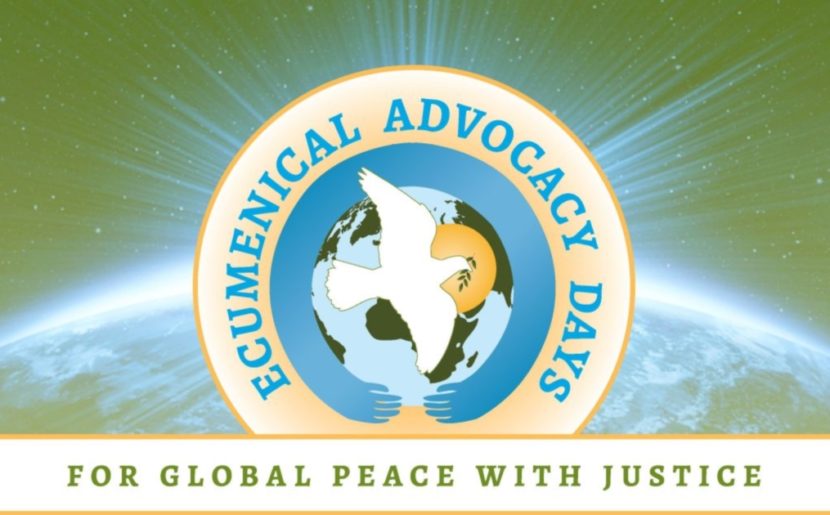 Please join in prayer for these sisters and associates attending the 2018 Ecumenical Advocacy Days in Washington, DC. Below are some of their reflections and biographies.
---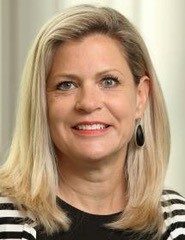 Kimberly Emery, BVM Associate
Virginia
I have wanted to attend EAD for several years.  Sr. Marge Clark, BVM, who was my companion when I was discerning association, spoke often about her positive and rewarding experiences as part of EAD.  This year's theme of EAD, "A World Uprooted:  Responding to Migrants, Refugees and Displaced Persons," especially resonated with me. I felt a loud inner call to come to DC to learn, witness and advocate for the basic human rights and needs of the countless number of displaced persons from around the world.  Additionally, while the past year has been, for me personally, one of intense work and struggle around current U.S immigration policy, it has also been one of spiritual depletion.  I come to EAD with the hope of a renewed faith and energy for the ongoing work to insure justice, refuge, safety, and the opportunity for migrants and their children to thrive.
---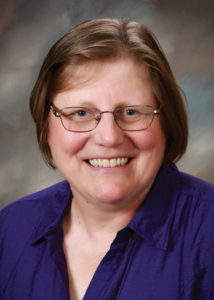 Eileen Fuchs, BVM
Missouri
I want to learn more about things I can do for our current immigration crisis and meet with my elected leaders instead of signing letters to them.
---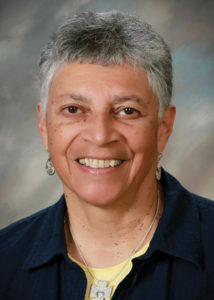 Elizabeth Avalos, BVM
California
At this time in our country's history, I believe it is imperative that people stand up and voice their concerns to our legislators.  But we as voters need to be educated on the issues.  The workshops presented at the advocacy days provide the information needed and the credibility to visit our Representatives.
I see these days as an opportunity to advocate for immigration reform to our legislators. It is important to me that members of faith groups voice the Gospel message as it pertains to those who are migrants in our midst. As a BVM standing up for valued based legislation that follows Catholic Social Teaching I can be in solidarity with all those who are suffering during these uncertain times.
One of the positive consequences of this trip is that several of our BVM associates will be attending and it will give them a chance to get to know one another.  Plus there are associates from other communities who will join our delegation, giving us an opportunity to exchange ideas and support one another.
The EAD is an experience that will enhance my commitment to advocating for justice and my desire to move the issue of immigration forward that will lead to positive immigration reform.
---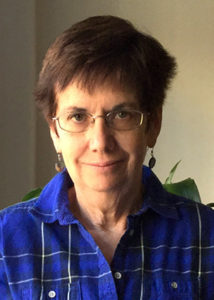 Kathy Linhardt, BVM Associate
New York
I am attending the 2018 Ecumenical Advocacy Days (EAD) because I am deeply distressed with the current US policies on immigration as well as the plight of refugees worldwide. I am hoping this conference will provide definitive, compelling ways to move me beyond inertia and despair to being of real service to these displaced individuals on a local, national and global level.
---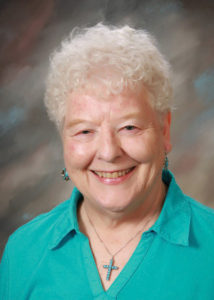 Marilyn Wilson, BVM
California
Spiritual director, retreat facilitator, peace and justice advocate with focus on ending violence against women and children and working with groups to end human trafficking.
I have always wanted to attend the EAD.  With this year's topic of migration, refugees and ultimately immigration reform I hope to learn more and discover new ways of advocacy especially during this current administration and horrific congressional policies and the lack of will to make significant changes to uphold human dignity of all persons,
---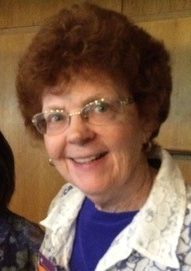 Kathy Ress, LISW, Maryknoll Affiliate
Ohio
I am a cofounder of Akron Interfaith Immigration Advocates (AIIA), founded 1 1/2 years ago, after the deportation of a family from the Catholic Worker.  Our goal as a group is to provide an interfaith response through support and advocacy.  In my role, I have gone to detention centers, federal court and as a mental health therapist, into the homes of families that have been raided by ICE. I am also a Maryknoll Affiliate and have traveled to several Latin American countries on immersion trips. I am also cofounder of Women's Interfaith Spiritual Heritage, a group of interfaith women striving to raise up the often hidden voices of women and girls.
Walking the path with refugees and those at risk for deportation is a very sacred journey.  To see families so fearful and and traumatized is not easy, but my mental health training is serving me well, in addition to my faith and the faiths of those also working on our teams.  We are Jewish, Protestant, and Muslim.  The faith component of the work sustains us.
We are presently working with a woman who has dialysis three times per week, who is to be deported in May.  Our work has been to help her find resources in Mexico, a place to live and also medical care.  We helped her husband write a resume.  Because she is on the waiting list for a kidney transplant, we are working with doctors and her children to attempt to get her a match before she is deported. This is an example of just one family.
I also have been to the border, and realize how building a wall is futile.  I continue to speak out for immigration reform.  With our Maryknoll group, we are planning a trip to Chiapas Mexico in the summer, to learn further of the lives of those who came from this area.
---
Conni Dubick, Dominican Associate of Peace
Ohio
This new congregation joined Sisters and Associates from seven congregations into a new unified Dominican presence in the United States.  I was the first lay co-director for the new congregation in the Office of Associates and assisted in designing the organizational structure and guidelines. In addition, I am past president of the North American Conference of Associates and Religious whose mission is to act as a catalyst to serve, empower and promote the associate-religious relationship in the United States and Canada.  I am currently chair of the Immigration Reform Committee for the Dominican Sisters of Peace.
I didn't know the meaning nor impact of the chant "Presente, we are here, we remember, we will carry on."  But hearing hundreds of voices from dozens of groups made an impact on me on that Sunday morning.  I was seated on the street curb, facing "the wall" in Nogales Mexico, hearing the names of people killed by border guards, military police, drug dealers and others.  I was participating in the Border Convergence sponsored by the SOAW (School of Americas Watch).  The wall loomed and was the visible sign of the division, discrimination and implicit bias that is evident in today's world but birthed decades ago.  The indigenous people, migrants, immigrants and refugees — all marginalized people face the effects of the wall with a combination of fear and hope of a better safer life on the other side of the wall.
I ponder what I must do to focus on immigration reform for the Dominican Sisters Immigration Reform Committee whose congregational commitment is "to promote justice through solidarity with those who are marginalized, especially women and children, and work with others to identify and transform oppressive systems". Since it coincides with my personal belief that I must do something, I have identified these Ecumenical Advocacy Days to be present, to remember and to carry on.  I have a sign in my home which says "What you do matters" and a friend added "What you don't do matters".