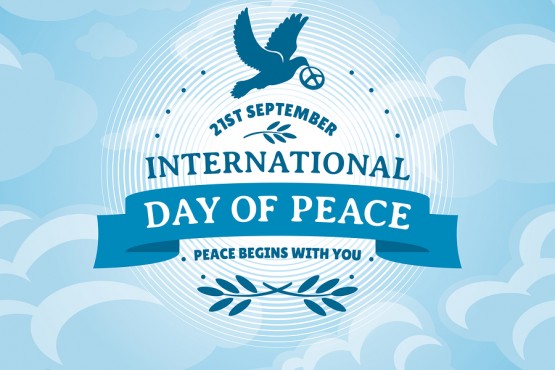 The Audacity of Hope was a book written by former President Barack Obama 14 years ago. At that time I thought it was a very pretentious title but it captured my imagination to read the book.
It was inspiring. So, too, the International Day of Peace, promulgated by the United Nations since 1981, audaciously promotes the vision of peace in today's tumultuous world. It takes courage to do that!
Today is International Day of Peace, which highlights being in right relationship and the interrelatedness of all humans, creatures, and creation. It intersects with the Season of Creation, which runs through Oct. 4.
This year, the Dubuque International Day of Peace Committee sponsored long-time peace advocate Kathy Kelly for a live virtual event streamed via Facebook live tonight at 7 p.m. at www.facebook.com/dbqdayofpeace.
She has focused on eliminating nuclear weapons and reappropriating the war fund toward food and education.
Kathy has purposely kept her income below the taxable level since 1980, so that she does not have to pay for nuclear weapons and war. Convinced that land is meant to grow crops and not harbor nuclear weapons, she and her companions planted corn on top of nuclear weapon silo sites, an action for which she served one year in federal prison.
I commend Kathy and all peace advocates for their tenacious dedication and recognize that each of us is also an advocate for peace. It is very demanding to be peaceful and hopeful in these challenging times, especially affected by the COVID-19 pandemic, turbulent political speech, adverse effects of climate change, and continued systemic racism.
Yet, when we can strive to draw on the peace deep within us, and share that with others, we contribute to the International Day of Peace every day.
So let us be audacious in our hope and continue the peacemaking. Peace and all good.