Centering Calmness of a Peacemaker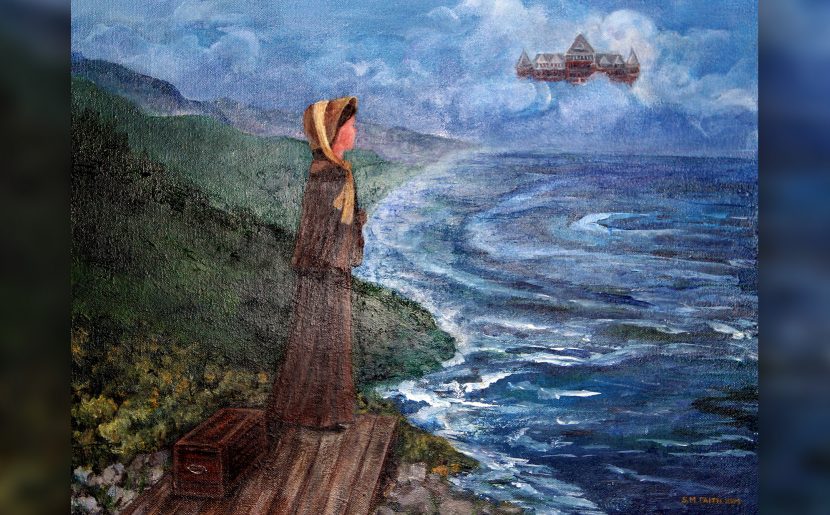 Painting of young BVM Foundress Mary Frances Clarke by BVM Mary Faith Lautz.
As questions swirl and not knowing grows, I feel myself teetering on the edge these days, asking each morning what will this day bring?
Today on the shared feast of Mary Frances Clarke and St. Francis, I'll focus on Mary Frances Clarke and why she chose to become a Third Order Franciscan in Ireland before leaving for America. I suspect she wanted to follow in Francis' footsteps–become a peacemaker, rebuilder of the church, lover of nature. She probably also resonated with Francis' devotion to the poor and life of simplicity.
In her memory, I'll thank God for companioning me in my questions even when I don't feel the divine presence.
I'll practice the Quaker art of "centering down," which I understand Mary Frances Clarke embraced. And to honor her and St. Francis, I'll pray for peace (of mind and heart) and courage to live humbly in this chaotic time.
I wonder friends, will you join me?