A Reflection of St. Francis and Creation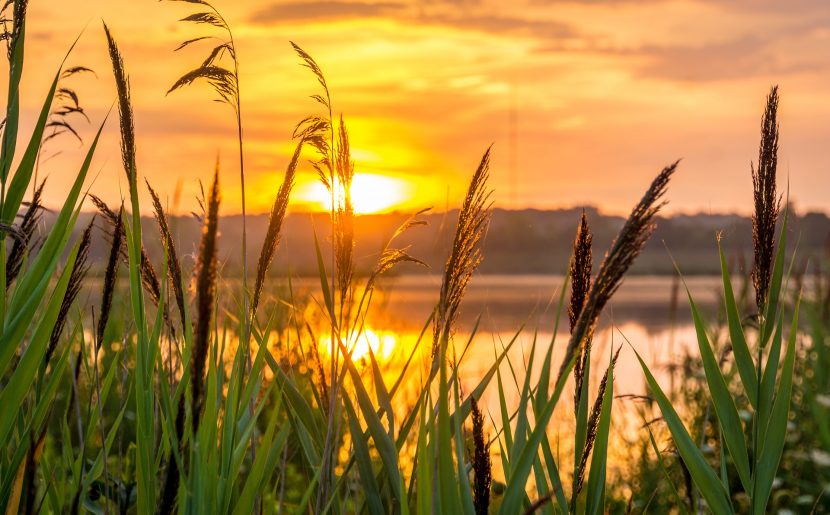 The Season of Creation officially concluded Oct. 4, the feast day of St. Francis of Assisi, the patron saint of ecology.
It is fitting that Pope Francis named his 2015 Encyclical Letter Laudato Si'—On Care for our Common Home, with the opening words from St. Francis' Canticle of the Creatures. Laudato Si' translates into "Praise be to you."
In his Canticle of the Creatures, St. Francis praised God for all creation: Brother Sun, Sister Moon and Stars, Brother Wind, Sister Water, Brother Fire, Sister Mother Earth. But he also sang this verse, "Praise be you, my Lord, through those who give pardon for your love, and bear infirmity and tribulation. Blessed are those who endure in peace . . . "
During his life, Francis experienced firsthand the atrocities of war, disease, and divisions. Yet after experiencing the love of God in an encounter with a person with leprosy, he was a changed man. He saw Christ in every person, and would extend this greeting to each person he met: "May the Lord give you peace." Extending peace became a trademark of St. Francis and the early brothers and sisters.
For Francis, people, creatures, and creation were all related as "sisters and brothers." Therefore, he worked to bring opposing parties together in a spirit of dialogue and forgiveness as reflected in his Canticle. In the midst of a war, he reached out and met with Sultan Malik al Kamil in Egypt. In that encounter, they built a mutual, respectful relationship that sought peace between Christians and the people of Islam.
In his Canticle, Francis had a sense of creation as reconciled space, where everything is in harmony. Everything is doing what it is meant to do, carrying out its proper place in the cosmos.
As sisters and brothers, we are all vitally interconnected. Therefore, my prayer is that we live in genuine respect, honor, and esteem for one another, and for all God's creation.
---
Related: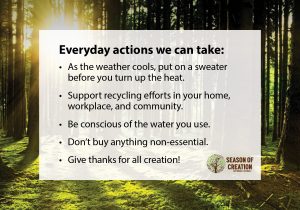 Season of Creation
The Season of Creation is officially ending, but care for Earth must be ongoing. Pope Francis encourages us "to reflect on our lifestyles, and how our daily decisions about food, consumption, transportation, use of water, energy and many other material goods, can often be thoughtless and harmful."
Get connected with the Global Catholic Climate Movement:
catholicclimatemovement.global
Take steps to reduce your environmental impact:
rainforest-alliance.org/everyday-actions
Subscribe to Sowing Hope for the Planet's free newsletter:
sowinghopefortheplanet.org
Contact President Trump and encourage him to join with the 197 nations to sign the Paris Agreement. Call on him to safeguard our National Park System and the fragile environments they protect.