The Voice of Mary Frances Clarke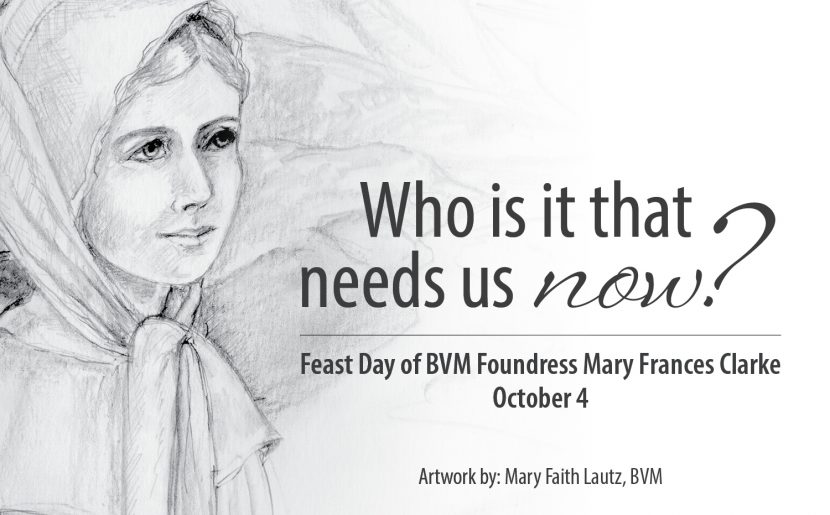 Mary Frances Clarke speaks to me. Though I am sure I would delight in the lilt of her Irish brogue, her voice usually sounds more like Sister Kathy Carr, Sister Peggy Nolan, Associate Norm Freund, or Sister Harriet Holles. Last week, I swear it was exactly like Associate Paula Schmidt's.
Paula is the newest BVM associate at Clarke University. During our opening workshops, she addressed ways to offer our talents to new audiences. I heard her say, "We need to ask ourselves, 'Who is it that needs us now?'"
"Who needs us today?" Do you hear the voice of Mother Clarke, too?
The question returned as I met our newest faculty members, soon to be immersed in our mission. And again walking with a new student whose biggest worry was how to find her classrooms. Then again as I sat behind 100 football players in Sacred Heart Chapel to receive a blessing during our Sunday liturgy. And all week as I met classes of anxious and excited students wondering what the years ahead hold for them.
Your voice, Mary Frances, looms, challenges, persists, blesses—wherever we are. Who needs us now? Indeed.
About the author: Sean Bradley, Ph.D. is a professor at Clarke University in Dubuque, Iowa, and is a BVM Associate.
---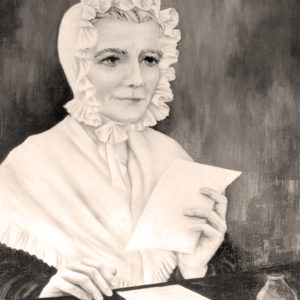 Learn more about BVM Foundress Mary Frances Clarke:
www.bvmsisters.org/mary-frances-clarke