We Can Feel Our Connectedness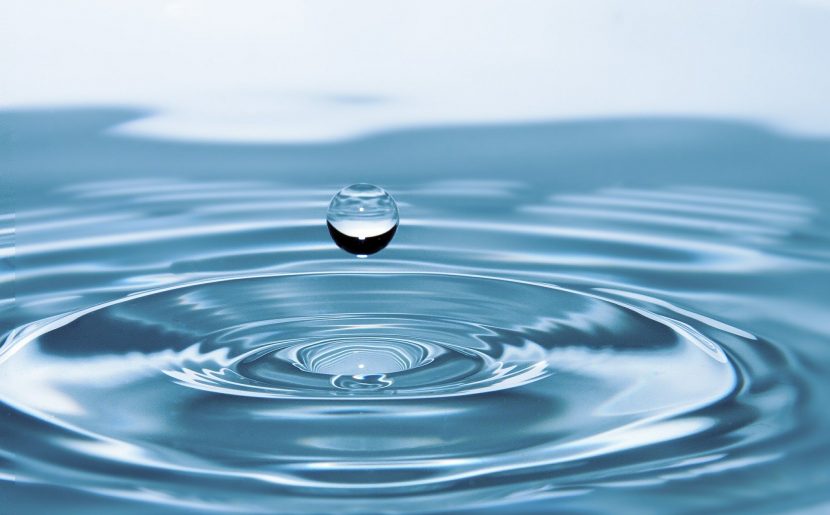 by Associate Katie Pfiffner Summer 2020 issue of Salt
Over thousands of years, ancient traditions from around the globe have carried the message of our connectedness, knowing deeply that the web of life holds all of creation together. A vibration that is sent through one strand of the web reverberates through the whole. We know the truth of this today, in this pandemic, in ways we were unaware of just a few months ago. Science continues to provide evidence for our interconnectedness through things like mirror neurons, evolution, and morphogenic fields. As our consciousness deepens, our awareness of the
other
increases. We
know
this to be true. We are connected, we are each other, and we are the world. Charles Einstein, author and social philosopher, writes that we are living in a time of transition between two stories. The Story of Separation—the notion that what I do does not affect you and vice versa—informs and influences how we live. The Story of Interbeing is the idea that nothing exists on its own. It is a perspective that speaks directly to our connectedness with one another and our dependence on all of creation. The Story of Separation structures how we live and can impede our sense of connectedness. Our heart knows differently. We
feel
the Story of Interbeing, and, as our consciousness grows, so too does our awareness of interbeing.
It's why we are moved by the pain and the joy of other beings. It's why so many are drawn to serving others, to relieving the suffering of creation, and why even a few minutes outside can create a shift in us physically, mentally, and emotionally.
We embrace the Story of Interbeing not as a way to strive for another ideal but in recognition of the truth of the connectedness we feel in our bones. The more we act from this story, the more we create a world that reflects it. The last few months have thrust us into new ways of being. Mindfulness—paying attention to the present moment, on purpose and without judgment—can help us to remain grounded and centered as we live into each moment. It can be as simple as pausing for two or three deep breaths to drop in and notice our thoughts, feelings, and physical sensations, and
choosing to respond
with gentleness rather than react. Science tells us that we affect each other on a cellular level. The energy created from our responses and reactions, from our thoughts and words, and even from our heartbeat, touches those we encounter. Sister Ilia Delio, OSF, an American theologian specializing in the area of science and religion, says that every encounter is an act of evolution. How we live into each moment, evolve, and respond in each moment matters. May we continue to open our hearts to our connectedness and choose to live from the depth of our interbeing with all of creation.
---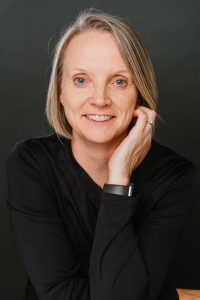 About the author:
Katie Pfiffner is a spiritual care minister for the Sisters of Charity, BVM in Dubuque, Iowa. She meets with the sisters for mindfulness meditation, Omega discussion groups (based on the work of Sister Ilia Delio, OSF), Praying into the Moment with chair yoga and breath practices, and other activities.
---
This story was featured in: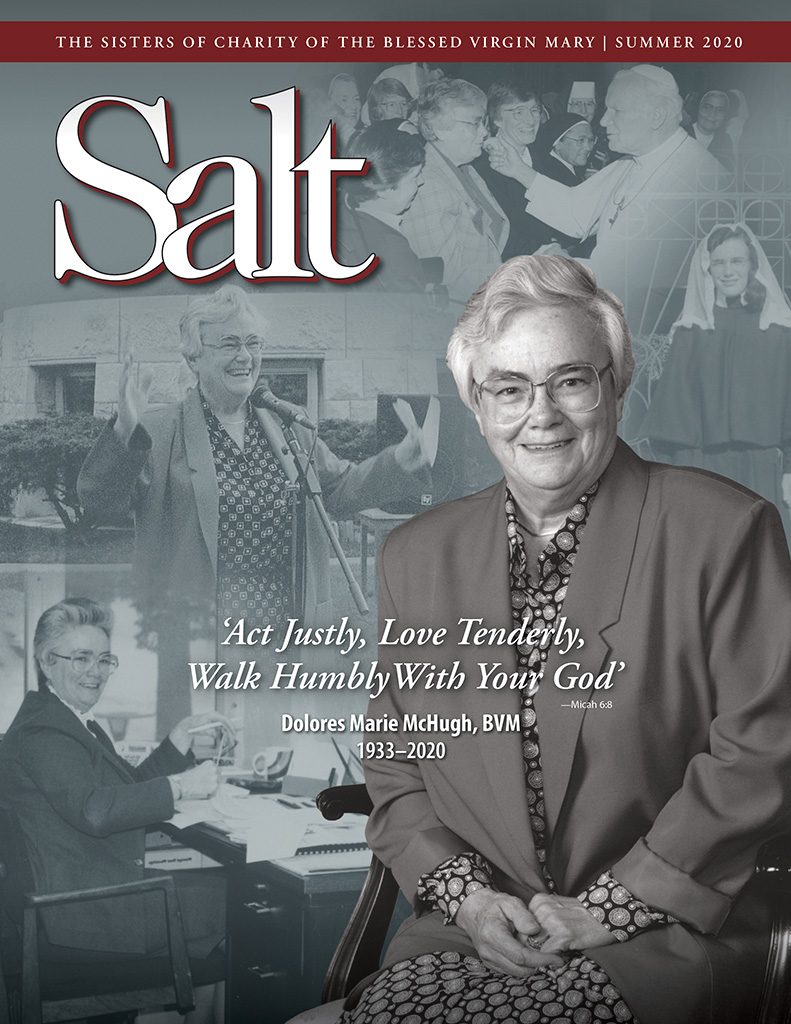 Summer Salt 2020: Opening Doors With Love In this issue of Salt, we rejoice in the life of former President Dolores Marie McHugh, BVM. See how BVMs continue "to act justly, love tenderly, and walk humbly with your God," (Micah 6:8) as they build relationships with students at Clarke University in Dubuque, Iowa, connect with the Earth and each other, and pray through the pandemic. Explore how doors opened to give women the right to vote and increase women's rights in the United States and around the world.
If you would like to receive 
Salt,
 contact the Office of Development for a complimentary subscription at 
development@bvmsisters.org
 or 563-585-2864.