We Are Part of Nature, Not Its Ruler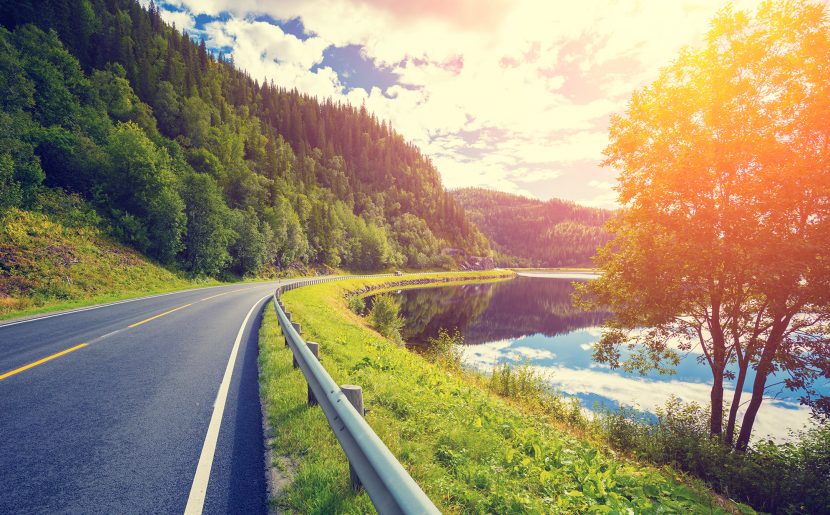 by Eileen Fuchs, BVM
Summer 2020 issue of Salt
Imagine that you are in a vehicle and the driver suddenly gasps.
The driver says, "Turn around and look at the view behind us." You turn around and see the beautiful blue gem that we call Mother Earth. You have never seen anything so beautiful.
When you look at that amazing image of our planet home, you can actually see some of the fragility that makes Earth a place for life to exist. You can see the atmosphere, not too thick, not too thin. You see the blue of liquid water.
You can't see it, yet this planet has a specific percentage of oxygen, not too much, not too little. The planet is a specific distance from the sun, just right for habitation.
Very small, subtle specifics that make Earth habitable.
All of the specifics that allow for life are indeed fragile. We know they are in danger. Plastic in the oceans, rising daily temperatures melting the ice caps, etc., etc., etc. We know it.
We also know that other life forms did not bring this about. We did. We know it. Not me, but we. Our current throw-away lifestyles will not let the beautiful blue gem survive.
As this article is written, we are in the midst of the Virus Crisis of 2020 (as I have dubbed it). Our main concern today is the continued rise in the number of people affected by the virus and how many are going to die because of the infection.
Viruses, by the way, are also part of the life diversity that we must live in union with here on Earth.
Plastic in the ocean is not the big thing that is on our minds and hearts right now. During the crisis, the internet is full of jokes and facts and pleadings for people to do what they need to do to keep the virus from surviving.
We are also receiving videos of dogs and cats and deer to keep us calm. We are receiving the images of the new flowers beginning to bloom in various parts of the land.
Spring is here and life forms like the animals and plants don't know that we are suffering. And we look to them for comfort.
We are truly a part of, and not the rulers of, Nature. No matter how hard we may try, we cannot control Nature. We live within and with Nature.
As we continue to try to survive the Virus Crisis of 2020, let us not forget that we are part of Nature. Let us use this crisis to help us get back to the basics, to what is most important in life.
Let us let Nature help us.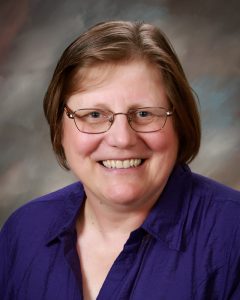 About the author: Eileen Fuchs, BVM who recently passed away on Aug. 26, 2020, was a congregational representative for the Sisters of Charity, BVM. She served as a high school science teacher and Nature was her way of grounding herself.
---
This story was featured in: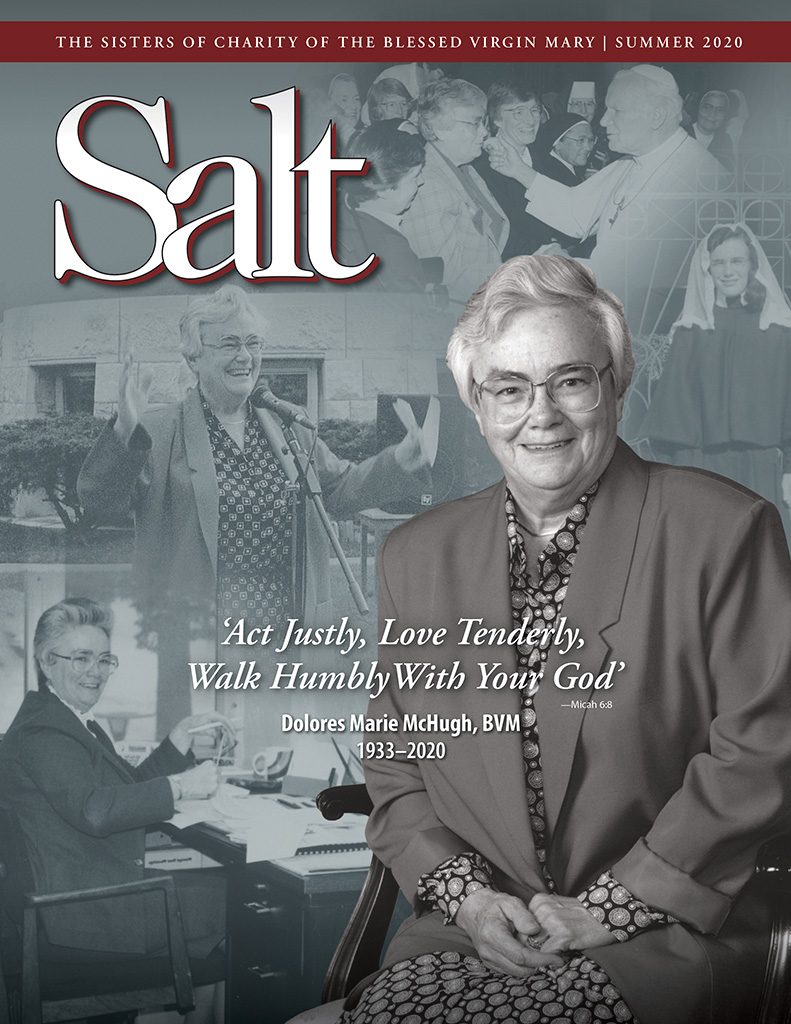 Summer Salt 2020: Opening Doors With Love
In this issue of Salt, we rejoice in the life of former President Dolores Marie McHugh, BVM. See how BVMs continue "to act justly, love tenderly, and walk humbly with your God," (Micah 6:8) as they build relationships with students at Clarke University in Dubuque, Iowa, connect with the Earth and each other, and pray through the pandemic. Explore how doors opened to give women the right to vote and increase women's rights in the United States and around the world.
If you would like to receive Salt, contact the Office of Development for a complimentary subscription at development@bvmsisters.org or 563-585-2864.