The Assumption of Mary: The Mystery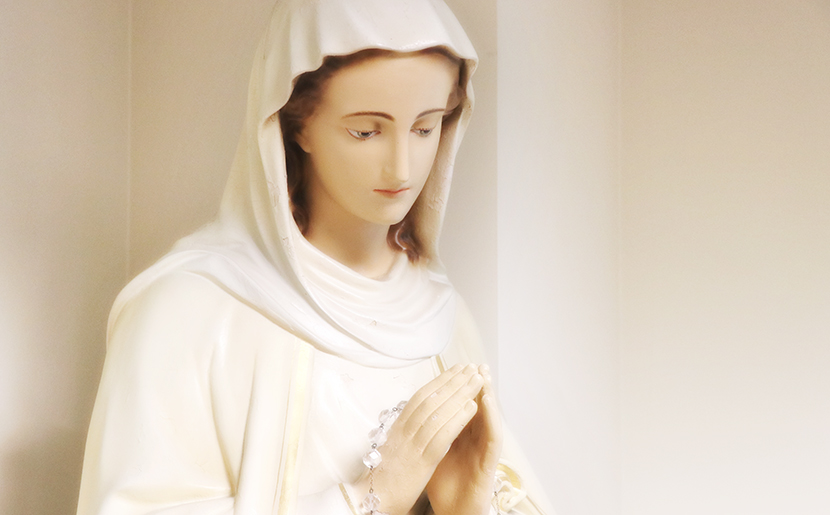 August 15, the Assumption of Mary—I've always wondered about this holy day.
As a child, I imagined Mary floating into the clouds similar to Mary Poppins but without the umbrella. As a young adult, I didn't give it much thought and only felt a twinge of guilt when I didn't make it to mass.
Now as a 57-year-old woman with an active spiritual imagination, I am captivated by the word, "assumption." So, I looked it up in the Webster Dictionary and found lots of meanings but no clarity. In fact, I felt a little more confused. And that's when it dawned on me that the true meaning of this holy day is Mystery, with a capital "M."
It's a mystery—this feast day—that no one can prove nor deny. It's a mystery that begs us to spend time pondering. And as with so many religious stories, I wish we had more details. I wish someone had documented the story. I wish we knew what the disciples did or how they felt when they went to Mary's tomb and found it empty.  I wish, I wish, I wish.
I find it interesting that today's Gospel is the story of Mary visiting Elizabeth right after her encounter with Mystery. Maybe that's the lesson here.
Maybe we're being invited to be like Mary today by reaching out to a friend we've not seen in a while. Or perhaps we can celebrate Mary's mysterious return to God by sharing stories of God's action in our lives just like Mary and Elizabeth did. And then again, maybe we're just being invited to stare at the sky today and let the Mystery encounter us.