St. Mary's in Ecuador: Saturday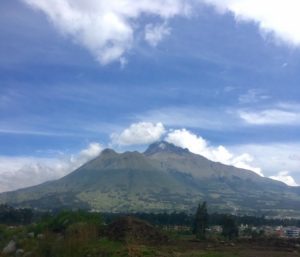 Today we went to the market in Otavalo! It was a scenic three hour drive from where we are staying, and along the way we saw some amazing sights. A volcano, lush countryside, and colorful towns dotted our journey.
Once we arrived we were overwhelmed at the expansive market, filled with beautiful scarves, jewelry, blankets, and more. Everywhere you turned there was a new sight, smell, or noise.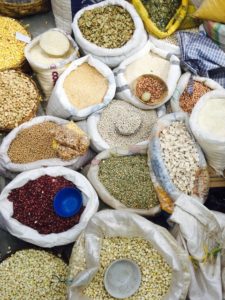 We are excited to bring back some of our wonderful finds to share with the St. Mary's parishioners at our annual Soup Dinner.
Once back at the Working Boy's Center, we played cards, and then had a delicious supper together. We ended the night with a reflection on our day, and a much needed yoga session. Tomorrow is election day in Ecuador so we will probably lay low for the most part!