Sister Jacquelyn (Vianney) Rice, BVM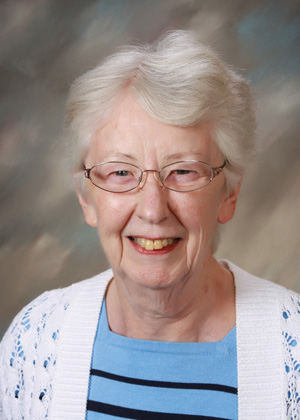 Sister Jacquelyn (Vianney) Rice, BVM
Sister Jacquelyn (Vianney) Rice, BVM , 88, of Mount Carmel Bluffs, 1160 Carmel Dr., Dubuque, Iowa, died Friday, Jan. 7, 2022.
Private funeral services, Sharing of Memories, and a Memorial Mass were held Friday, Jan. 14, 2022. Burial was in the Mount Carmel Cemetery.
Sister Jackie was an elementary teacher at St. Dorothy and Holy Trinity Chicago; St. Eulalia in Maywood, Ill; and St. Edmund and Oak Park, Ill.  In Chicago, she was director of religious education and pastoral associate at St. Clement Parish and St. Ita, and administrative assistant in legal services for the Archdiocese. She volunteered as an ESL teacher and at a homeless shelter.
She was born on April 29, 1933, in St. Louis to Edward and Mary Ellen (Dalton) Rice. She entered the BVM congregation on Sept. 8, 1951, from St Agnes Parish, St. Louis. She professed first vows on March 19, 1954, and final vows on July 16, 1959.
"No matter where she ministered, Jackie's passion for social justice was evident. Sister Margaret Dolan [wrote], '[Jackie was] a compassionate woman whose heart ached for the poor and powerless; a strong woman who was fearless in speaking out against injustice; [and] an honest woman who was willing to put her body where her mouth was. . . She was willing to suffer the pains of initiating change always with respect for and acceptance of those who were not ready. . . Her intelligent and persevering approach to the pursuit of justice was impressive.'" (Eulogy)
She was preceded in death by her parents and sisters Rosemary (Curtis) Balven, Sister Kathryn Rice, OLVM, Patricia (Joseph) Schafers, and Claire Bruce.  She is survived by nieces, nephews, cousins, and the Sisters of Charity, BVM, with whom she shared life for 70 years.
Memorials may be given to Sisters of Charity, BVM Support Fund, 1100 Carmel Drive, Dubuque, IA 52003 or make an online gift.
Watch Memorial Mass and Sharing of Memories
Download Eulogy
Download Sharing of Memories