Joan (James Irene) Redden, BVM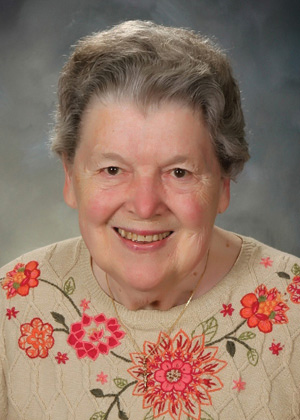 Sister Joan (James Irene) Redden, BVM 
Sister Joan (James Irene) Redden, BVM, 92, of Mount Carmel Bluffs, 1160 Carmel Drive, Dubuque, Iowa, died Saturday, Jan. 15, 2022.
Private funeral services, Sharing of Memories, and a Memorial Mass, were held Tuesday, Jan. 25, 2022. Burial is in the Mount Carmel Cemetery.
Sister Joan was an elementary teacher in Clinton and Davenport, Iowa; Chicago; Cicero, Ill.; Seattle; and Mountlake Terrace, Wash. She served as a secondary teacher in Iowa City, Iowa; and Lombard, Waukegan and Lake Forest, Ill. She also ministered as the director of religious education at Oakbrook Terrace, Ill., a teacher assistant in North Chicago, Ill., and an assistant apartment manager in Waukegan, Ill.
She was born on Oct. 20, 1929, in Chicago to James and Irene (Karaffa) Redden. She entered the BVM congregation Sept. 8, 1947, from St. Francis of Rome Parish, Cicero, Ill. She professed first vows on March 19, 1950 and final vows on Aug. 15, 1955.
"The prophet Isaiah wrote, "The spirit of the Lord God is upon me, because the Lord has anointed me . . ." (Isaiah 61: 1). The Spirit nurtured Joan's desire to be a BVM. She responded and was "anointed" to teach not only skills, but life values and the knowledge that we are beloved children of God. This part of Joan remains with us, in us, even as her Divine spark is reunited with God. Rest in oneness, Joan!" (Eulogy)
She was preceded in death by her parents. She is survived by cousins and the Sisters of Charity, BVM, with whom she shared life for 74 years.
Memorials may be given to Sisters of Charity, BVM Support Fund, 1100 Carmel Drive, Dubuque, IA 52003 or make an online gift.
Watch Memorial Mass and Sharing of Memories
Download Eulogy
Download Sharing of Memories