Sister Eileen Anglim, BVM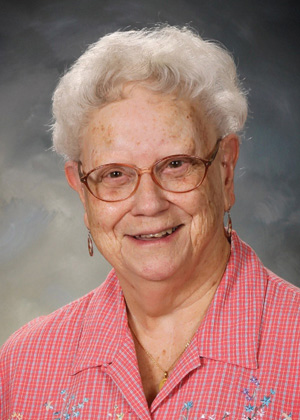 Sister Eileen Anglim, BVM (Rose Francis), 88, of 1130 Carmel Drive, Dubuque, Iowa, died Sunday, July 21, 2019, at Caritas Center.
Visitation will be from 9:30-10:30 a.m. on Wednesday, July 24 in the Marian Hall Chapel followed by prayer service. Funeral liturgy will be at 11 a.m. Burial is in the Mount Carmel cemetery.
Sister Eileen was an elementary teacher at St. Mary, in Waucoma, Iowa, as well as in Chicago, Phoenix, Los Angeles, and Kansas City, Mo. She was a college librarian in Kansas City and Chicago, where she also worked as coordinator of a college religious education center and high school librarian.  She served as parish minister in South San Francisco and Burlingame, both in California.
She was born on Sept. 15, 1930, in Kansas City, Mo., to Frank and Rose Purcell Anglim. She entered the BVM congregation Sept. 8, 1948, from St. Thomas Parish, Minneapolis, Minn. She professed first vows on March 19, 1951, and final vows on Aug. 15, 1956.
"Eileen was passionate about her ministry, especially visiting the sick and homebound. She did excellent work with the RCIA (Rite of Christian Initiation of Adults). Every year large numbers of participants professed the Catholic faith at the Easter Vigil. . . A maintenance man in Burlingame frequently inquired about Eileen . . . [He] mentioned that they had conversed frequently and then said, 'She was the person who made me not afraid of death.' A beautiful tribute to Eileen and her ministry!" (Eulogy, Marian Hall Chapel, July 24, 2019)
She was preceded in death by her parents and siblings Sister Mary Jean Rita, BVM; Frank, William, Thomas, Bishop Mário Roberto Emmett, CSsR; James, Brother Maurice, FSC; and Joseph Anglim.  She is survived by nieces, nephews, and the Sisters of Charity, BVM, with whom she shared life for 70 years.
Memorials may be given to Sisters of Charity, BVM Support Fund, 1100 Carmel Drive, Dubuque, IA 52003 or make an online gift.
Download Eulogy
Download Sharing of Memories
(coming soon)