Sister Patricia (Danella) Robinson, BVM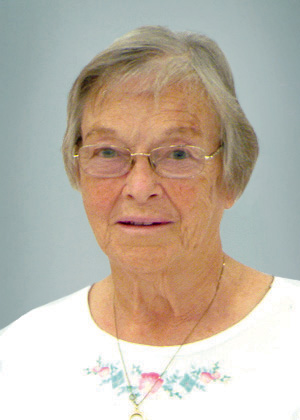 Sister Patricia (Danella) Robinson, BVM, 87, of 1050 Carmel Drive, Dubuque, Iowa, died Wednesday, Aug. 7, 2019, at Marian Hall.
Visitation, Sharing of Memories and the Mass of Christian Burial were Aug. 12. Burial was in the Mount Carmel Cemetery.
Sister Pat was an elementary teacher in Des Moines, Iowa; Chicago; and Butte, Mont.; a secondary teacher in Mundelein, Ill; and Lincoln, Nebr.; and a substitute teacher in South Bend, Ind.  She was a teaching and research assistant at the University of Notre Dame, Notre Dame, Ind.; and a sociology professor at St. Joseph College, Rensselaer, Ind.
She was born on April 5, 1932, in Chicago, to Daniel and Mary A. Burg Robinson. She entered the BVM congregation Sept. 8, 1950, from Our Lady Help of Christians Parish, Chicago. She professed first vows on March 19, 1953, and final vows on July 16, 1958.
"Pat was a fun-loving person who delighted in life. Even during times of sadness and illness, she was upbeat, filled with hope and joy. She was so approachable that conversations with her were easy and delightful. She had a way with words that could make people laugh, no matter how difficult the day. " (Eulogy)
She was preceded in death by her parents; sisters Mary Ellen Quinn and Jean (Richard) Payne; sisters-in-law Barbara Robinson and Glenda Robinson; and brother-in-law Roland Schuck.  She is survived by sisters Elizabeth Schuck and Grace (Joseph) Barney, all of Illinois; a brother Daniel Robinson of Indiana, a brother-in-law Robert Quinn; nieces; nephews and the Sisters of Charity, BVM, with whom she shared life for 68 years.
Memorials may be given to Sisters of Charity, BVM Support Fund, 1100 Carmel Drive, Dubuque, IA 52003 or make an online gift.
Download Eulogy
Download Sharing of Memories