Mary Therese Freymann, BVM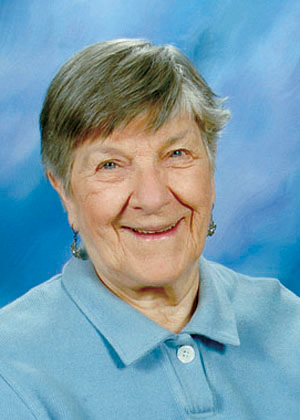 Sister Mary Therese Freymann, BVM (Marcina), 84, of Chicago, died Tuesday, June 18, 2019, at the Rush University Medical Center, Chicago.
Services were July 8, 2019, at St. Eulalia Catholic Church in Maywood, Ill., followed by Mass of Christian Burial. Rite of Committal and Burial were held July 9 at Mount Carmel, Dubuque, Iowa.
Sister Mary Therese ministered as an elementary teacher in Emmetsburg, Iowa, Grayslake and Maywood, Ill., and Chicago where she also served in elementary schools as technology coordinator, marketing director and assistant principal.
She was born on Dec. 11, 1934, in Dubuque, Iowa, to Aloysius and Leone Belken Freymann. She entered the BVM congregation Sept. 8, 1952, from St. Robert Parish, Shorewood, Wis. She professed first vows on March 19, 1955, and final vows on July 16, 1960.
She was preceded in death by her parents and a sister Joan Van Alen. She is survived by nieces and the Sisters of Charity, BVM, with whom she shared life for 66 years.
Memorials may be given to Sisters of Charity, BVM Support Fund, 1100 Carmel Drive, Dubuque, IA 52003 or make an online gift.
Download Eulogy