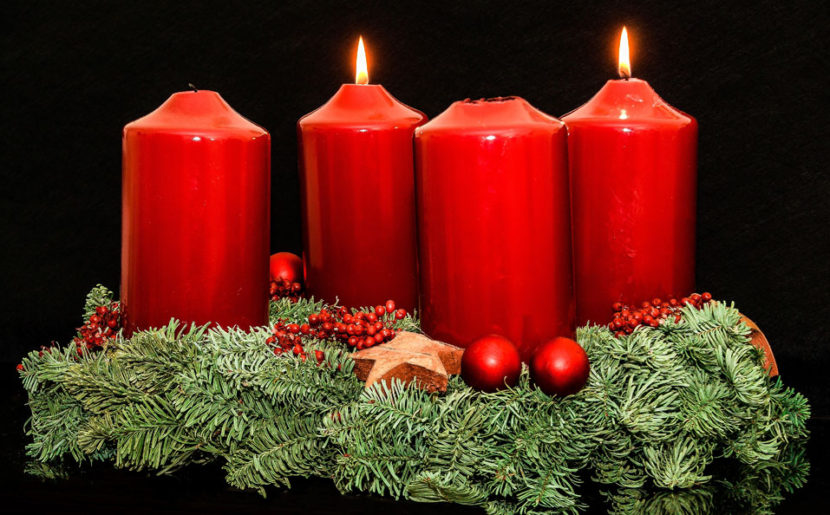 This second week of Advent we hear the cry of John the Baptist, "Make straight the way of the Lord." We are told to prepare, to prepare our hearts and lives.
In his homily on this call, the parish priest reminded me that when I speak with God of my struggles and joys, that I am not telling God something that God doesn't know! Why that was such a revelation to me, I can't say. I know it speaks to my need for "conversational" prayer. It helps me remember that I can sit and talk to God, telling God everything that puzzles me, that hurts me, that excites me, and that brings me joy.
I have been challenged to grow in my prayer life. Isn't it wonderful that each of us can seek a way of building a relationship with God that is both unique and communal! Our prayer can be meditation, lectio divina, conversation, song, art, nature, silence, and that we can enjoy the richness of solitude or the lushness of company as we do so!
Additionally, I am feeling as though I am being told to examine the ways I live for the Lord, to fix broken pieces, to focus more on what I am called to do, to be, in this crazy world we live in. I am grateful for the opportunities presented by the BVM sisters and associates near and far. It seems that even when I am tempted to be a part of entropy, God gives me nudges through their enthusiasm and courage to make a difference somewhere. And I am reminded that I don't have to make grand gestures or massive displays. As Mother Teresa said, "Not all of us can do great things. But we can do small things with great love."
So, this week, challenged by the Baptist's cry, lifted and held by the examples and opportunities presented by my sisters and brothers in Christ, I shall find ways to make straight the pathways of my heart.