BVMs Participate in Catholic Day of Action for Immigrant Children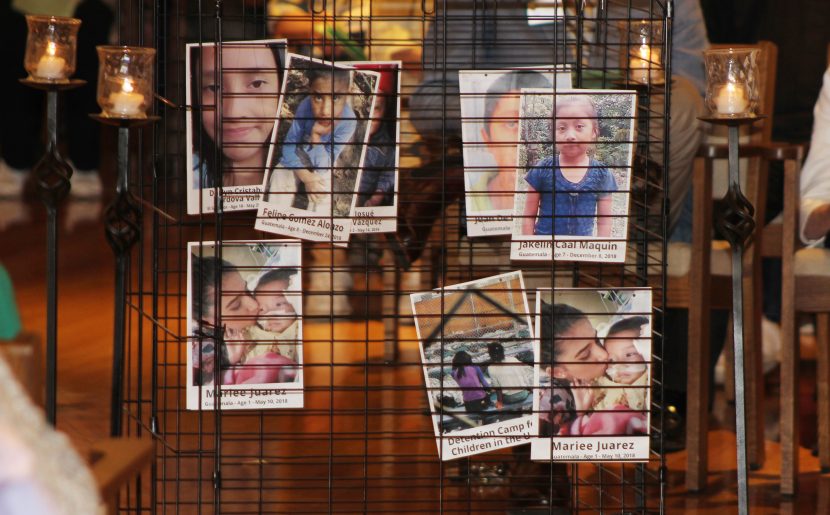 Dubuque Area Catholic Sisters held a Prayer Service for Immigrant Children on July 18, 2019, at Mount St. Francis Chapel in Dubuque, Iowa.
The prayer was held in solidarity with the Leadership Conference of Women Religious and other Catholic organizations and religious congregations who sponsored a national day of action in Washington, D.C., on July 18 as a call to end the mistreatment of immigrant children and families.
"Images of immigrant children detained in cages, separated from family members and living in unsanitary conditions in detention centers have been featured in the news recently," said Sister Nancy Miller, OSF, Social Justice Coordinator for the BVM Sisters and Dubuque Franciscan Sisters. "We have seen the suffering of our immigrant brothers and sisters, especially children, and invite all to join us in praying to end their inhumane treatment."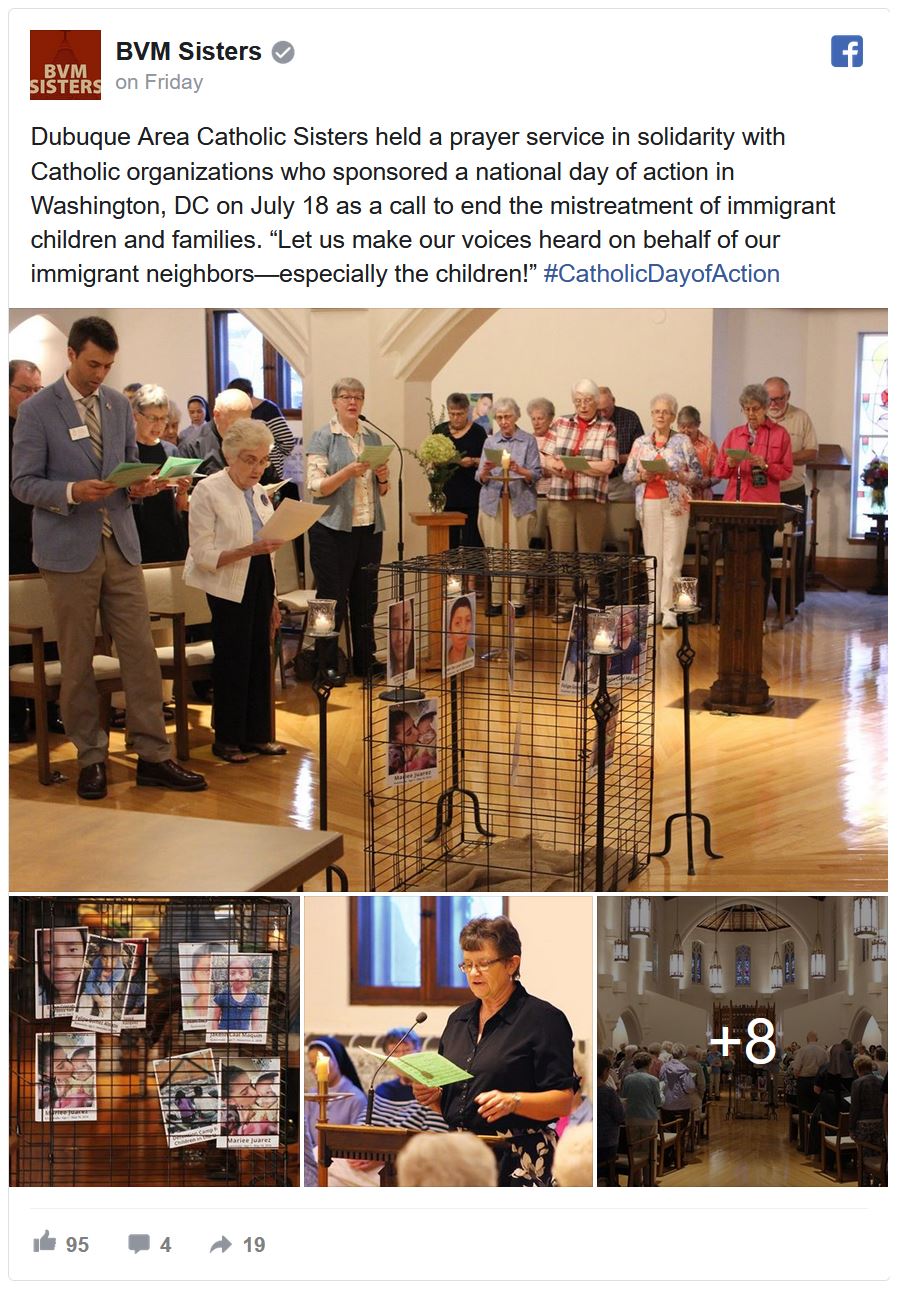 BVM Marge Clark was one of hundreds who gathered for a #CatholicDayofAction demonstration in Washington D.C. "We hope that by being here and putting our bodies on the line, we can give people, members of Congress, courage to do the right thing."
https://t.co/PEEMvDDKDl

— BVM Sisters (@bvmsisters) July 19, 2019
Opinion: E.J. Dionne Jr. from the Washington Post
It's a difficult time for religion. But these two groups restored faith in faith. 
"It's important to go beyond words, to put your body where your words are, where your beliefs are," Sister Marge Clark told The Post's Marissa J. Lang.
---
For more information:
Sister Nancy Miller, OSF
Social Justice Coordinator
Sisters of Charity of the Blessed Virgin Mary (BVM)
Sisters of St. Francis
Email: justice@bvmsisters.org
Phone: (563) 583-9786 or (563) 588-2351
---
Related News: