A Call to Stop the Inhumane Treatment of Innocent Children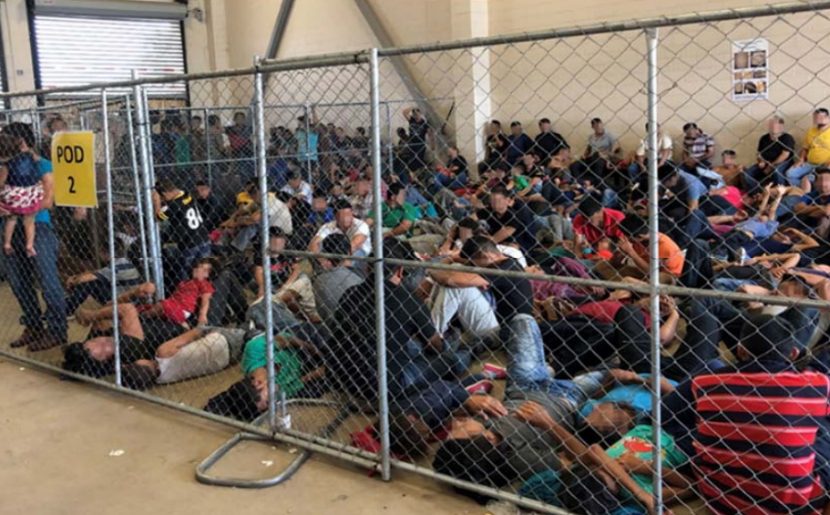 Overcrowding of families observed by OIG on June, 10, 2019, at Border Patrol's McAllen, TX, Station. Source: OIG
We, the Sisters of Charity of the Blessed Virgin Mary, denounce the cruel, inhuman and unethical treatment of children and families seeking asylum on the U.S.-Mexico border while in U.S. custody. We call on our elected leaders to take all measures necessary to provide them with adequate food, shelter, and healthcare─and, most importantly, to reunite them with their families.
As women of faith, we believe that ALL people are made in the image of God and should be treated with dignity and respect. One's country of origin or legal status does not matter. Recent reports of overcrowded and unsanitary conditions are appalling and unacceptable for any person in U.S. custody, but particularly for children, who are uniquely vulnerable. These children must be reunited with their parents or with relatives residing in the United States who must be able to claim them safely.
We will be found on the "wrong side of history" if we as U.S. citizens do not speak up for policy change. Our country is one that has always stood for human rights and protection of the vulnerable while welcoming the stranger. As Members of Congress take steps to address the urgent humanitarian crisis on the border created by this Administration's uncivilized approach to immigration, the top priority must be to ensure the welfare and wellbeing of God's children─now and into the future.
---
Related News: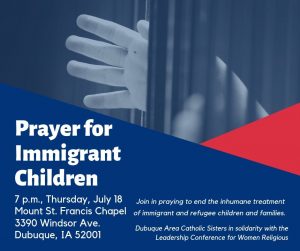 July 18 Prayer Service for Immigrant Children on National Day of Action