Our Lady of Guadalupe: Looking Back and Moving Forward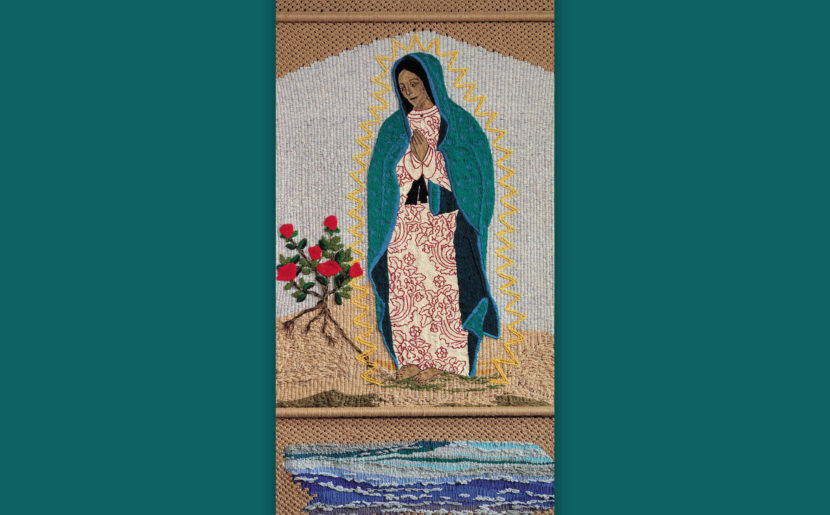 December is a time to celebrate the Mother of God under the title of the Immaculate Conception, but it is also the time to recall the coming of our Blessed Mother to the new world under the title of Our Lady of Guadalupe. As I join in the festivities and prayerful times of Our Lady of Guadalupe, I reflect on my relationship with God in the past year. What are the areas for my potential growth and greater intimacy in my relationship in the year ahead?
Let me share with you how my relationship with God developed into a faith-filled foundation. When I was growing up, my family and I would travel by car to Silao, Guanajuato, Mexico to visit our relatives in the month of July. As we drove from Phoenix to Mexico City we would witness the indigenous people walking on the road from Chihuahua, a state in Northern Mexico hoping to arrive in Mexico City to honor Our Lady of Guadalupe on Dec. 12.  Before we continued to our destination of Mexico City, we would stop in Silao, Guanajuato to visit my maternal grandmother and invite her to accompany us on this journey. It was quite an experience to be praying with my family and people from all over the world. My grandmother held me accountable to reflect on what my relationship with God had been over the past year. At this time in my life, I continue with that questioning process which nourishes my interior life.
The best way of assessing my relationship with God is to look at my prayer life.
The best way of assessing my relationship with God is to look at my prayer life. When and how do I pray? Do I pray daily, or do I pray only when I have a need for God? I believe that I immerse myself in prayer, following the example, of my Indigenous brothers and sisters who pray at the crack of dawn and as the sun sets in the evening. Again, the question is, do I open my heart to God and tell him the burdens of my heart, or do I try to handle my problems myself?  In following the example of my Hispanic brothers and sisters, I pray throughout the day inviting God to share in my joys and sorrows as I travel along the road of life.
As I continue sharing on my pilgrimage when we arrived at the Basilica in Mexico City, I recall the beautiful story that in December 1531, our Blessed Mother appeared to an Aztec Indian, named Juan Diego near Tepeyac Hill. However, as I meditate, I also see a family picture taken by my dad, at the Basilica that July and gaze at her image and see the image of Our Lady through the awe struck faces of my family. Pictures speak a thousand words. They are an important part of our families—they enrich our lives. As I witness pilgrims pleading to Our Lady of Guadalupe with their faith-filled lives, I renew my commitment to be more empathetic toward those around me.
Happy Feast Day of Our Lady of Guadalupe to all!
Featured image: This tapestry of Our Lady of Guadalupe was created by Ruth Evermann, BVM.