Our Lady of Guadalupe Continues to Inspire Joy, Pride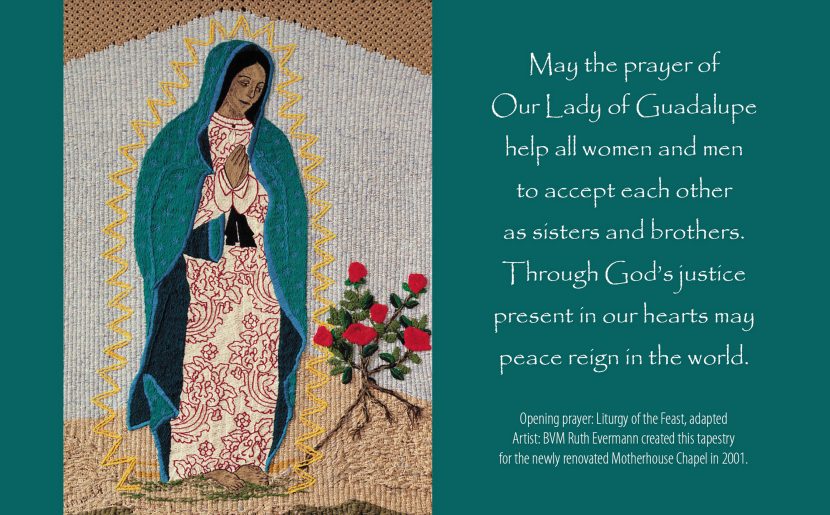 We can learn much from the story of the Virgin of Guadalupe's tender apparitions to humble, poor Juan Diego. But we can be enriched by the faith of Hispanics, especially Mexicans, throughout the world.
For me, a visit to the Basilica in Mexico was a foundation for my own spirituality. I was overwhelmed by the deep faith and pride of Mexicans eager to show me their Madre. What was (and is) it about this event that evokes such passion, love, and joy?
In Hispanic parishes, a most-celebrated Guadalupe event of the year occurs Dec. 12, the feast day of Our Lady of Guadalupe, with rich music, roses, elaborate shrines, prayerful novenas, and of course, FOOD.
Celebration begins with a 5 a.m. "Mañanitas" (wake-up call to the Virgin), with lively music, native dances, food, and devotional prayers. They joyfully share their loving Virgin with other cultures.
Red roses symbolize the miraculous imprint of roses on Juan Diego's cloak in the 16th century.
The Guadalupe experience has left a deep imprint on my own faith experience. What imprint can we allow God and the Virgin to make on our lives that will radiate joyful faith to all who encounter us?