Mount Carmel Bluffs Reveals Logo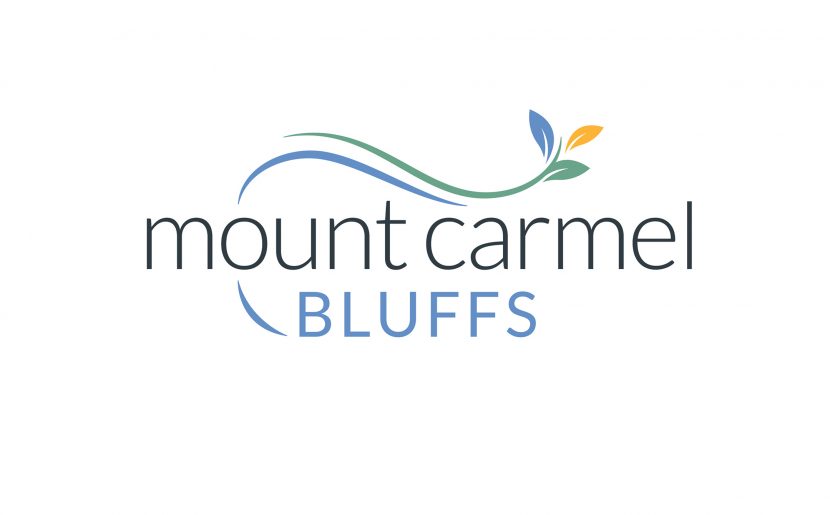 Mount Carmel Bluffs is a shared ministry of the Sisters of Charity, BVM and Presbyterian Homes & Services. The blue, green, and yellow colors of the logo represent the peaceful surroundings of the Mount Carmel property which has been in the care of the BVM Sisters since 1889.
Each color symbolizes a different element of the beautiful nature of this sacred space. Blue represents the Mississippi River upon which Mount Carmel is located. The green path represents the rolling hills and bluffs above the river. The yellow leaf represents the beautiful sunrises that can be seen over the river.
The motion of the logo is designed to reflect an openness that is both welcoming and relational to all future residents. The paths lead to the future signifying a new beginning and a continued legacy of the BVM Sisters.
Follow Mount Carmel Bluffs
Facebook:
facebook.com/mount-carmel-bluffs
Website:
www.mountcarmelbluffs.org
---
Related: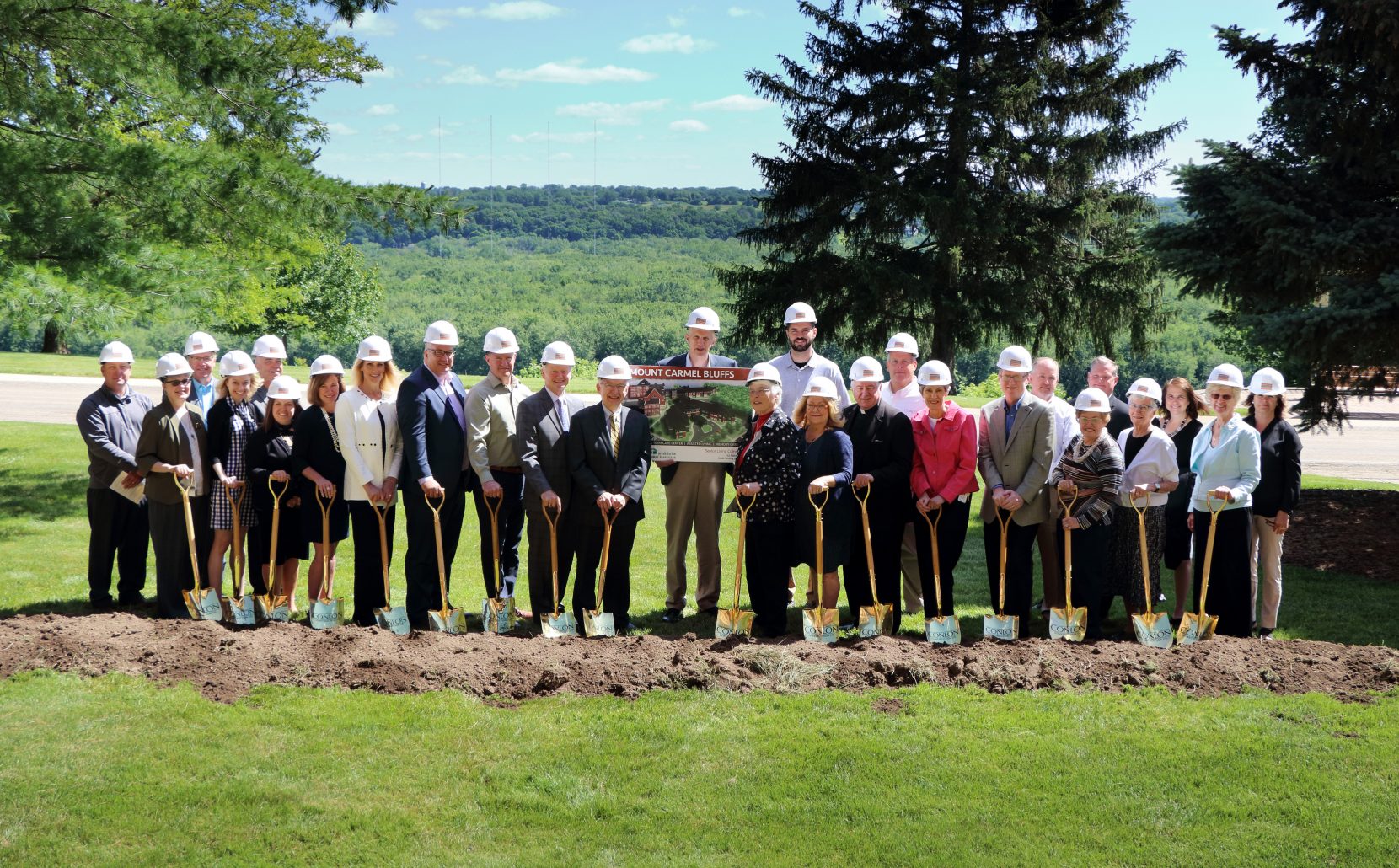 Mount Carmel Bluffs Groundbreaking Celebration