Love Calls Us to Listen to Strong Winds and Whispers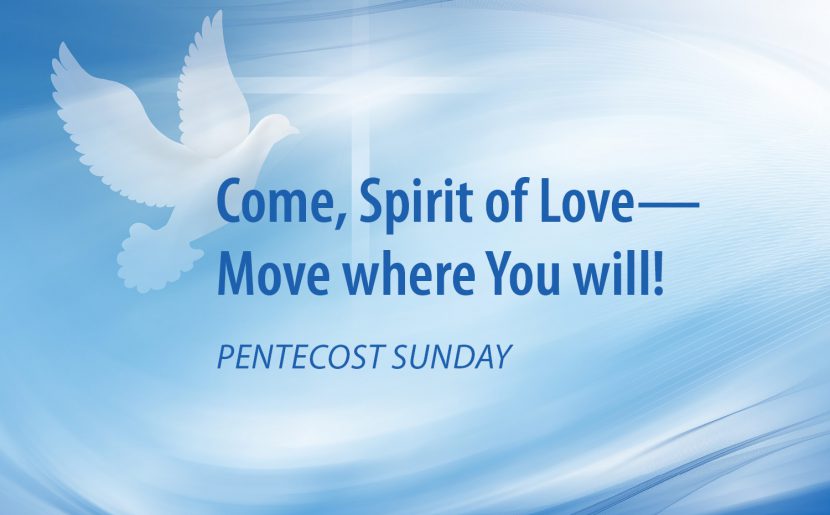 "Suddenly there came from the sky a noise like a strong driving wind . . ."   (Acts 2:2)
This reading for Pentecost shows that sometimes we recognize the Spirit in strong driving winds. But other times, Spirit speaks in quiet whispering sounds.
Jessica Powers, OCD begins one of her poems with, "To live with the Spirit of God is to be a listener." 
Isn't that what we're doing now? Sisters of Charity of the Blessed Virgin Mary and associates are listening to each other and asking, "What do you hear?"
We hear the desperate pleas of people at our southern border, asking for a chance to live in safety.
Our hearts ache as we hear the cries of people in poorer countries begging for COVID-19 vaccine and oxygen to keep them alive.
We confess our past complicity in adding to the anguish and fear of our brothers and sisters whose skin color differs from ours.
We listen to each other and ask, "What can we do," knowing our response will flow from love. For as Jessica continues, "To live with the Spirit of God is to be a lover. It is becoming love."
Indeed, it is our love for God, for God's people, and for each other that calls us to listen and respond together as a congregation to the pressing needs of our day. And so we pray:
Come, Spirit of Love — Move where You will!
("To Live With the Spirit," by Jessica Powers, OCD in The House at Rest, copyright 1984)