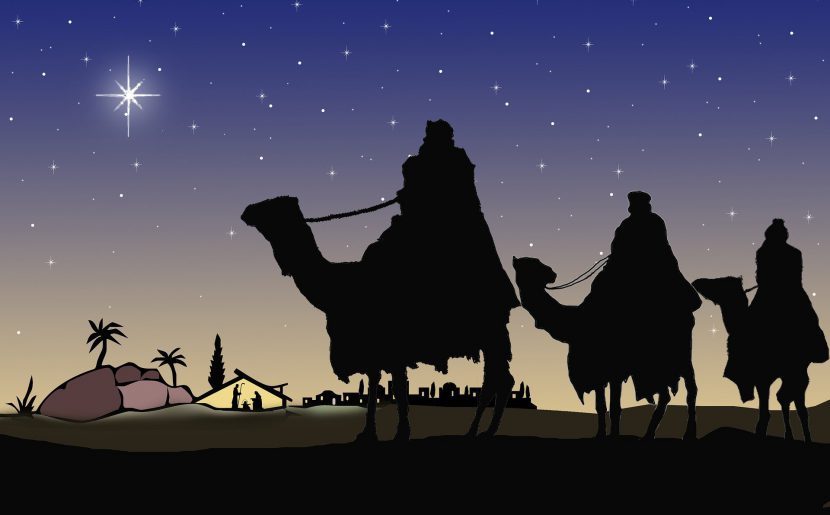 The Gospel today celebrates some non-Jewish learned men who left their comfortable routine to follow a star into the unknown.
The star led them first to Jerusalem, then on to Bethlehem and the child Jesus. They brought gifts of gold, frankincense, and myrrh; expensive gifts, but hardly appropriate for a new born. Warned by an angel, they returned home another way* bearing gifts from the child: simplicity, joy, love, and insight into the true treasures of life.
When I went to Ecuador in the early 1980s I, too, brought gifts: my education, my teaching and administrative experience, my faith and spirituality. I thought I was bringing gifts that would be of value to the people of Duran who lived on a garbage landfill.  With gracious hospitality they did in fact welcome me, and for eight years shared their lives and stories.
But like the wise men, I too returned home another way, bearing with me other precious gifts of gracious hospitality, gratitude for simple things, radical inclusion, and laughter, lots of laughter.
Have you had an experience of "coming home another way?" Just when you thought you were bringing important and useful gifts, you realized your value system had been turned upside down. An experience like that changes you, doesn't it! It breaks open your spirit to embrace the wider world and values of our brothers and sisters around this planet we call home.
*The phrase "Home Another Way" was borrowed from the book by the same name written by Barbara Brown Taylor.