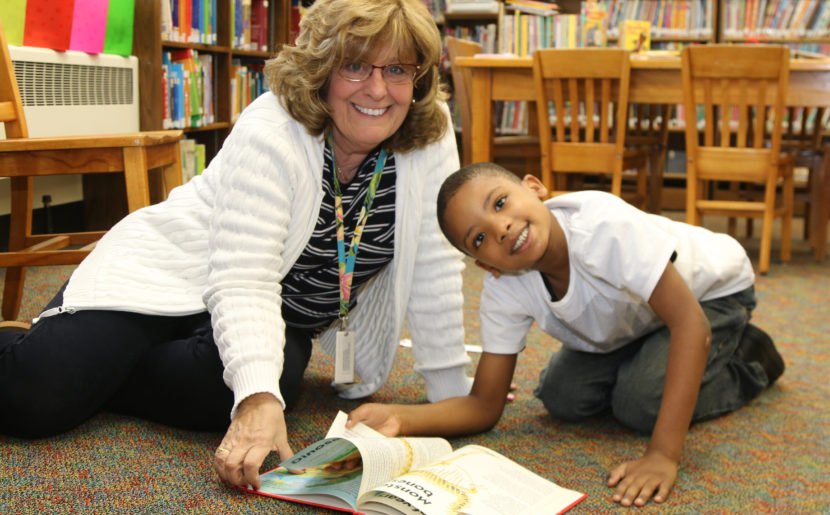 Everyone has a vocation.  Whether living our lives as married, single or religious God calls us to be faithful to the Gospel and to be a loving people.  Our challenge is to listen and discern how to respond to that call. I knew from the time I was 5 years old that I was going to be a kindergarten teacher.  Never, as I grew up, did I change my mind!  Imagine how I felt when my first teaching position was in a second-grade classroom.  But how did I get to the point that I was so sure I wanted to be a teacher?
When I think back to my childhood days I can see how my parents nurtured the gifts I had to become a teacher.  My parents showed an interest and listened to what I said I wanted to do.  I had my own classroom in the basement with real school desks that my dad bought when a school closed.  He even refinished the 10 desks for me. I had teaching supplies for all my students (my dolls or neighbors' children).   My mom was involved in our school, becoming acquainted with my teachers and my friends.  She encouraged me to talk with my teachers, stay after school to help, and try extra projects at home.  When in high school I was encouraged to volunteer in the preschool before and after school.  Going to college was "just understood" as a step to attain the goal of being a teacher. The influence and support within my family was profound in my selection of my vocation—that of an educator which I did for 43 years.
Everyone has a vocation.  No matter the choice: profession, career, or lifestyle.  The beginnings start in the family.  As parents and caregivers, we lead by example, nurture the gifts and talents of our children, and provide opportunities for our children to grow personally, creatively, professionally and spiritually.  We encourage them to listen with an open heart, share our values, assist our children to discover their gifts, validate their actions and share words of support.  We provide opportunities for growth and development.
Everyone has a vocation.  How are we leading our children to be faithful to the Gospel and to be the most loving people they can be?
Note: This article was written for The Witness, published the week of July 17, 2017, and is used with the author's permission.