Associate Janice M Del Fiacco March 25, 1942 – June 5, 2022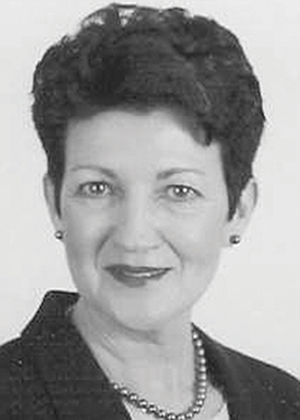 Associate Janice Del Fiacco died on June 5, 2022, in St. Paul, Minn., at the age of 80. She was born on March 25, 1942, in St. Paul, to Katharine and Gus Del Fiacco.
Janice first met the BVMs in 1956 at Our Lady of Peace High School in St. Paul. In 1960, she entered the BVM community, where she remained until 1969. She remained associated with BVM friends and members of her set in Southern California. When she moved to San Francisco, she continued her relationship with BVM sisters and association there. She made her commitment as a BVM Associate on Jan. 29, 2006. She was accompanied in her discernment process by BVMs Elizabeth Avalos and Marilyn Wilson, as well as other sisters and associates in the area.
In her application, Janice shared, "I am nourished by prayer and contemplative meditation; liturgical and Eucharistic celebrations; Scripture and spiritual reading. My faith is strengthened by participation in social justice activities, interfaith dialogues, education seminars, and prayer groups."
In their recommendation letter, BVMs Elizabeth Avalos and Marilyn Wilson wrote, "Janice embodies the spirit of BVM in her dedication to the service of others and her justice stance in regard to society and church and her involvement in and support of educational ventures."
She is survived by brothers, Gerry (Jenny) and Tom (Jeani); nieces and nephews, Lisa Cunningham (Xilon), Tony Del Fiacco (Karen), Gina Watson (Charlie), Angela Manning (Stuart), Alex Del Fiacco (Abbi) and Christa Erzberger (Dan).
Visitation will be Thursday, June 9, 2022, from 10 a.m. to 11 a.m. at the Church of Saint Joseph, 1154 Seminole Ave, St. Paul, Minn., 55118. A funeral mass will be Thursday, June 9, 2022, from 11 a.m. to 12 p.m. at the same location. Inurnment will be Thursday, June 9, 2022, from 2 p.m.  to 2:30 p.m. at the Resurrection Cemetery, 2101 Lexington Ave S, Mendota Heights, Minn., 55120
Condolences may be sent to her brother:
Gerry Del Fiacco
1565 Quarry Road  Apt. 306
Eagan, MN 55121