Women's History Month: Let All Women's Voices Be Heard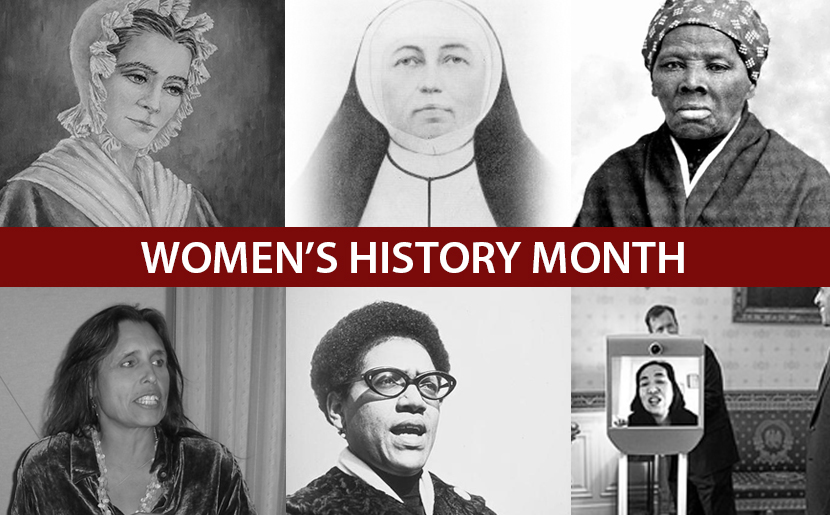 "Ain't I a woman!" was a statement attributed to Sojourner Truth in her address to the Women's Rights Conference in Akron, Ohio, in 1851.
Sojourner was an African American woman who was born into slavery but escaped and "walked away by daylight" from it at age 30. She was courageous and tenacious for truth despite horrific obstacles. Sojourner Truth was a powerful advocate for African Americans and women in the 19th century.
Moving forward to the 1970s, Helen Reddy's song, "I am woman, hear me roar, in numbers too big to ignore. And I know too much to go back an' pretend . . . " blasted over the sound system as we played women's collegiate basketball. At that time we fought for uniforms for the team and for a salary for the woman coach. After our first year of going to regional finals, we got uniforms!
Today, Stacy Abrams, a Georgia state representative and recent gubernatorial candidate, established herself as an advocate for fairness and accuracy in state and national elections, as well as in the upcoming 2020 census. She reminds us that "Injustice is not a new phenomenon. Therefore our obligation is to never waver in the battle to defeat it."
The observance of Women's History Month needs to include the contributions of all women who have fought for equality and justice. These three brave women advocated for the rights of women and have inspired thousands.
When we get a little tired and feel overwhelmed, may we hear their and other women's voices and be renewed in our efforts for human rights of all people.
May our female voices roar this year in every caucus, primary, and election!