The Value of Catholic Education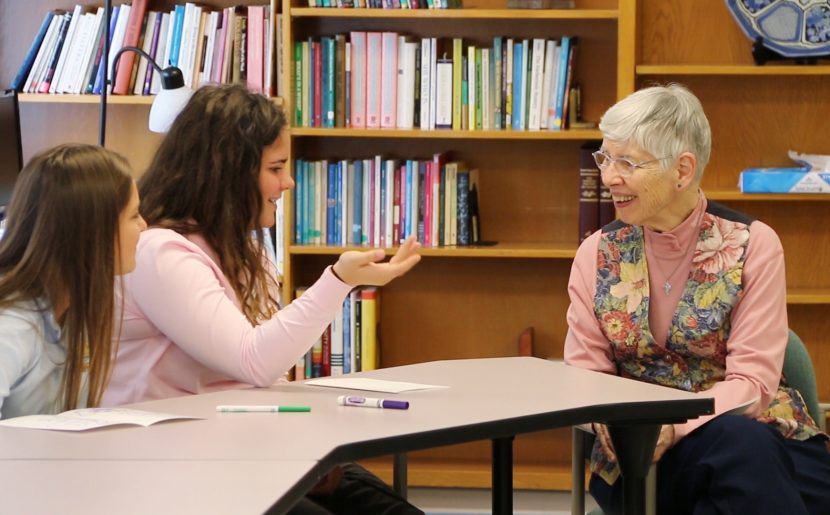 Mary Sattgast, BVM (r.) chats with students from Carmel Catholic High School in Mundelein, Ill., about core values during a visit to Mount Carmel.
From being pen pals with fifth graders to discussing leadership with college students, Sisters of Charity of the Blessed Virgin Mary build relationships with students.
But that is nothing new. Education was a BVM founding principle and remains a core value.
Discover Catholic Schools Week is a good time to reflect on how the BVM Office of LIfe and Mission keeps the connection strong.
BVMs continue the legacy by visiting schools and inviting students to visit them at Mount Carmel in Dubuque, Iowa.
Students help in the garden, share meals with the sisters, and learn about their lives. BVMs share heritage and legacy with a high school theology department and are prayer partners with college students.
And they support Catholic education with high school and college scholarships, to educate future generations.