Thanksgiving: A Season of Gratitude, When All Families Should Be Together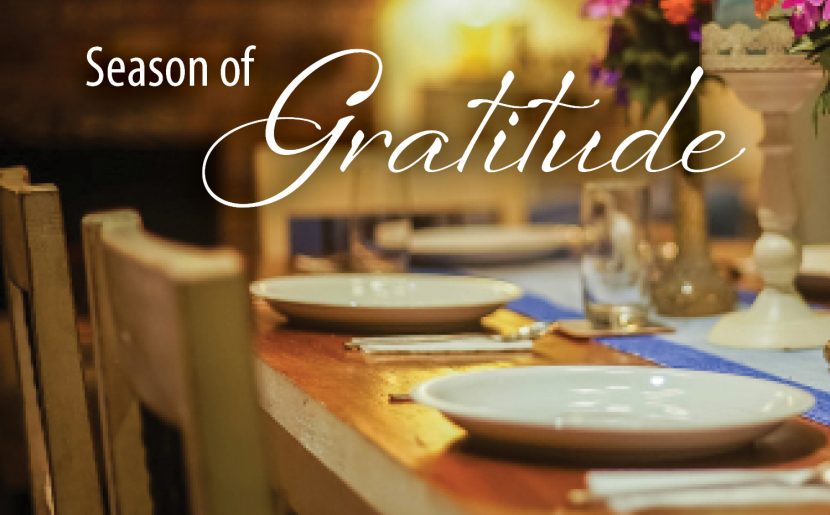 As autumn arrives and the colored leaves float to the green grass below, one can enjoy the fall colors and Halloween trick-or-treaters.
Usually.
This year was an exception. Instead of the brisk breezes of autumn, we've felt wicked wintry winds laden with sleet, snow, and bitter temperatures. It seems winter got anxious and visited early!
Traditionally at this time, thoughts move towards a season focused on gratitude, Thanksgiving, and family time.
But this is changing.
In recent years, I noticed a shift in society that fast-forwards from Halloween to Christmas shopping, bombarding us with "Black Friday Sales" on the day after Halloween! TV ads and social media thrust us into a season of best buys and shop, shop, shopping until you drop, drop, drop!
What happened to the fall season that focused on gratitude, Thanksgiving, and family time together?
Just as we recently concluded a Season of Creation, I propose a Season of Gratitude. It would expand Thanksgiving Day into a season by creating more family time together, appreciating the abundance of what we have, celebrating God's goodness with others, and being grateful every day, especially for things we may take for granted.
We could restore these core American values and affect society in a positive way. Writer Margaret Cousins offers this insight, "Appreciation can make a day, even change a life. Your willingness to put it into words is all that is necessary."
Not all individuals have the gifts of family, food, and necessities.
I share this story of a 16-year-old mother from El Salvador at a Border Patrol facility who describes the inhumane conditions:
"Two hours after we crossed, we met Border Patrol and they took us to a very cold house. They took away our baby's diapers, baby formula, and all of our belongings. After that they took us to a place with a tent. Up until this point, our family was kept together, but here they took our daughter and me out of the cell and separated my fiancé from us. Our [one-year-old] baby was crying. We asked the guards why they were taking our family apart and they yelled at us. After that we stayed in a room with 45 other children.
"There were no mats so my baby and I slept directly on the cement. I have been in the U.S. for six days and I have never been offered a shower or been able to brush my teeth. There is no soap here and our clothes are dirty. They have never been washed. My daughter is sick and so am I." (Excerpts taken from Catholic Action for Immigrant Children— November Prayer)
My heart weeps as I hear this mother's story.
May we cultivate a Season of Gratitude, appreciating the freedoms and basic necessities we have, and work so that all families will be reunited this season.