Summer Gathering "United in Heart"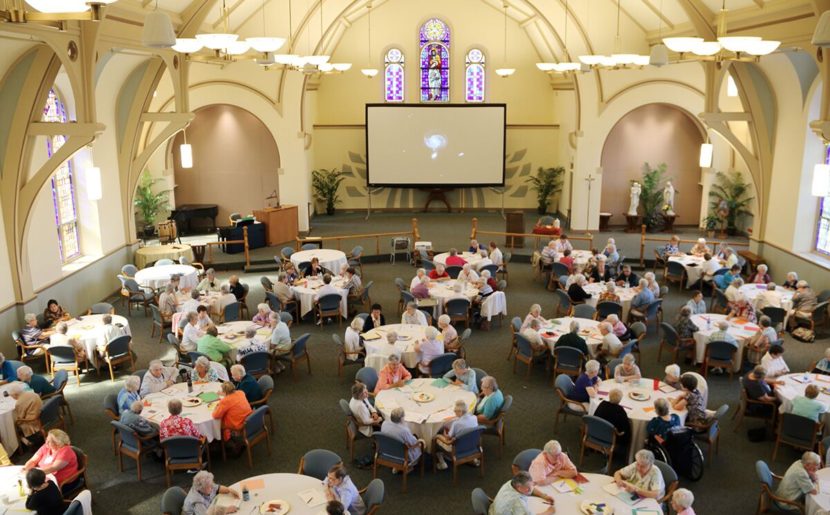 UNITED IN HEART was an incredibly powerful experience for me. It was a stroke of genius to hold the event in the Mount Carmel chapel, where I, like most BVMs had my first experiences of religious life, and to which all BVMs and associates return often for grace and inspiration.
The opening video did an amazing job of bringing BVM community history to life. I felt the presence of so many sisters from the past and from my own story, as well as that of the women in the room and those participating from other Mount Carmel sites. It was as if we were all celebrating connections that are not limited by time or space. I experienced the Power within us that can do more than we dare ask or imagine.
Sister Marie McCarthy, SP, did an outstanding job of leading us more deeply into evolutionary awareness: our own as well as that of the cosmos. She helped us change our perspective from an egoic operating system into a universal one. What we are a part of, what we are, is still being created.
Marie showed us lessons from the book of nature, where we recognize that energy is primary. Change is constant, and we need to let go of who we thought we were in order to become what we are called to be. Like the cocoon in which the caterpillar becomes a butterfly, we are changing so profoundly that we cannot imagine what we are becoming. Death and mourning inevitably accompany this sort of radical change. We need to embrace them in order to move on.
Mary Frances Clarke and her circle of friends had no idea what would evolve from their faithful struggles. Likewise, even now, we do not know what we are becoming, but our history and our life experience confirm that we are called into a future far more awesome than we ourselves could create or imagine. It is difficult to move into that future. Letting go of what we know and what we envisioned is a painful process.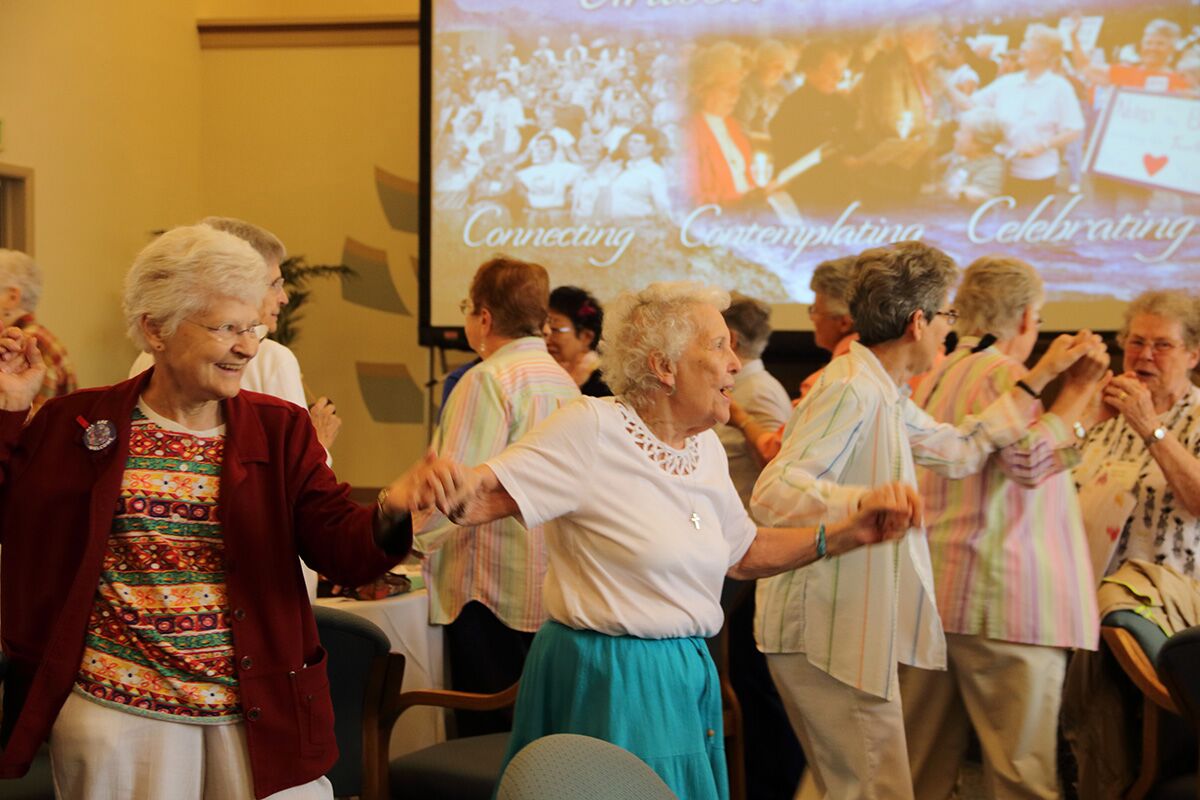 Being an integral part of the BVM community helps me recognize the broader connections that make us part of a larger one: no less than the cosmos. UNITED IN HEART invited me to look at the evolution of BVMs, and also at my own evolving life experiences.
We are drawn to look beyond our own fears and desires for the future, to become what is emerging. The love that we receive and offer to others is transformative energy. The Transformation going on in us right now, despite the pain and loss that is also obvious, is the work of a Loving Power. It will sustain us in the process, and It can enable us to embrace a future without us as we are now, but one far more astounding than we could ask or imagine.
What a gift that we are doing this with an ever-expanding circle of friends!
Joann Crowley Beers entered the BVMs in 1953, left in 1997, and is now an Associate.