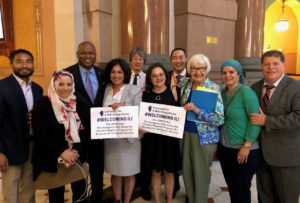 During the Campaign for a #WelcomingIL, Rose Mary Meyer, BVM along with state senators, a team of representatives, and sponsors stood in support of three bills that were passed out of the Illinois legislature on May 30: The Voices Act, The Immigrant Safe Zones Act, and The Anti-Registry Program Act. Learn more: http://www.trustinil.org
---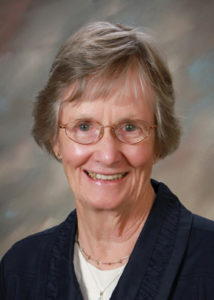 Mary Agnes O'Connor, BVM was named as a Volunteer Nominee from Resources Unite, a resource and volunteer center in Dubuque, Iowa, that serves the tri-state area. Part of its mission is to showcase the work of the volunteers in the local community to inspire others to join them in service. Mary Agnes was honored at the Outstanding Volunteer Awards held May 31 in Dubuque. She ministers as mentor to persons in the Dubuque Drug Program.
---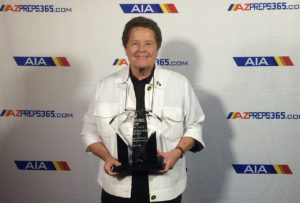 Lynn Winsor, BVM was honored by the Arizona Interscholastic Association with a Lifetime Achievement Award at its annual Champions Awards Luncheon on Monday, May 21 at the University of Phoenix Stadium. Lynn, who is a Xavier College Prep alumna, joined the school's faculty in 1974 and spent her first seven years as a physical education teacher and chairperson of the school's physical education department.  In 1977, she also became the school's vice principal and athletic director.  Sister Lynn has coached Xavier's championship golf team since 1974.
---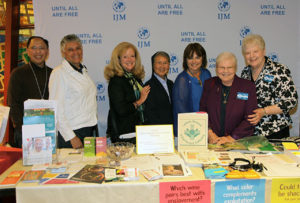 BVMS Elizabeth Avalos and Marilyn Wilson (Claudia Mary) have been advocating for trafficked survivors with Catholic Network to End Human Trafficking (CNEHT) of Catholic Charities of Santa Clara County for the past six years educating in parishes, schools and community groups. CNEHT and the International Justice Mission (IJM) joined efforts to present programs on human trafficking following Masses in five parishes as a pilot program on Freedom Sunday, May 6, 2018. Learn more: https://www.ijm.org/freedom-sunday-2018
---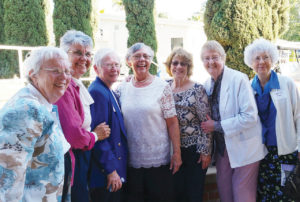 Helen Marie Wolkerstorfer, BVM (Edith) was honored April 30 at a wine and cheese reception at Bishop Garcia Diego HS in Santa Barbara, Calif. As she retires after 42 years of loving service to the school, BVMs, former students, parents, and faculty attended to wish her well. Helen ministered as biology teacher, campus minister, and counselor and created a "Peace Garden" for students as a quiet and safe place to meet or meditate.
---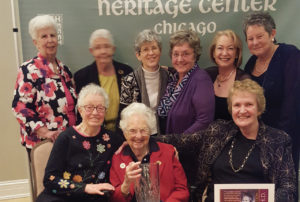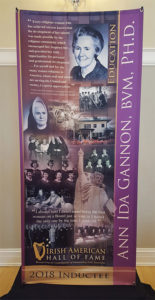 Ann Ida Gannon, BVM is one of the 2018 inductees into the Irish American Hall of Fame, in the category of education. She was nominated for her lifelong commitment to higher education and encouraging women in leadership roles. Chicago area BVMs attended the April 28 Awards Gala at the Irish American Heritage Center in Chicago. Peggy Geraghty, BVM (St. Cabrini) accepted the award for Ann Ida, who turned 103 on April 2. Read more: http://iahof.org
---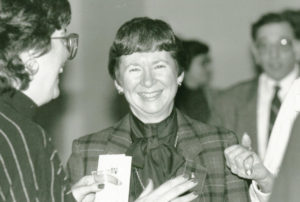 Mary Breslin, BVM (Brenan) was honored by the Loyola University Chicago Gannon Center, Alumni Relations, and the Mundelein Alumnae Board on April 29, 2018, at the Mundelein Spring Mass and Brunch in Chicago. Mary is a Mundelein alumna and former Mundelein College president.
---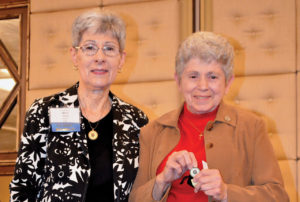 Ann DeNicolo, BVM (Ann Thomas) received the Mother Mary Frances Clarke Award from The Immaculata HS Alumnae Association at the annual luncheon on April 22 at the Chateau Ritz in Niles, Ill. The award is given to an alum for her outstanding accomplishments and efforts she has shown in life. With Ann as she receives her award is Mary Tonoli Teister, President of The Immaculata Alumnae Association. A member of The Immaculata class of 1958, Ann is described by the association as "an amazing woman who has dedicated her life to teaching and helping those in need.