Sister Theresa (Grace Michele) McNerney, BVM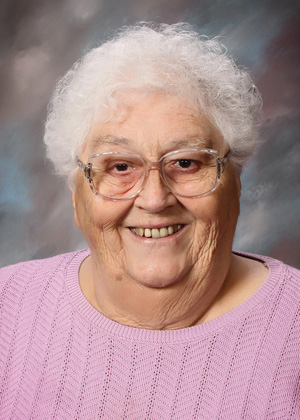 Sister Theresa (Grace Michele) McNerney, BVM died Friday, Nov. 20, 2020, at Caritas Center in Dubuque, Iowa. She was 88.
Sharing of Memories, Virtual Visitation, and funeral services were Thursday, Dec. 3, 2020. Burial is in the Mount Carmel Cemetery.
She was born on Nov. 4, 1932, in Seattle to Michael and Grace (Banke) McNerney. She entered the BVM congregation on Feb. 9, 1950, from St. John Parish, Seattle. She professed first vows on Aug. 15, 1952, and final vows on Aug. 15, 1957.
Sister Theresa was an elementary teacher in Chicago; Phoenix; Seattle; Tujunga, Carlsbad, Montrose, South Gate, Huntington Park, Wilmington, and Maywood, Calif.; and in Los Angeles, where she also served as principal. She ministered on the learning support faculty at California State University and as an ombudsman for the aged in Orange County, Calif., and in Chicago.
She was preceded in death by her parents; brothers Walt (Helen), Robert (Gladys) and John (Lavina and Irene) McNerney; a sister Mary Kittleson; brother-in-law Don Sowder; and sister-in-law Gloria McNerney. She is survived by a brother Thomas McNerney, Issaquah, Wash.; a sister Grace Sowder, Redmond, Wash.; nieces; nephews; and the Sisters of Charity, BVM, with whom she shared life for 70 years.
Memorials may be given to Sisters of Charity, BVM Support Fund, 1100 Carmel Drive, Dubuque, IA 52003 or make an online gift.
Watch Memorial Mass and Sharing of Memories
Download Eulogy 
Download Sharing of Memories