Sister Rosalie (Victor Ann) Glanz, BVM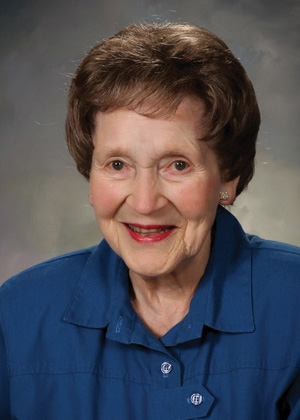 Sister Rosalie (Victor Ann) Glanz, BVM died Monday, Feb. 22, at Marian Hall in Dubuque, Iowa. She was 92.
Funeral services were Thursday, March 4, 2021. Burial is in the Mount Carmel Cemetery.
She was born on July 10, 1928, in Milwaukee, Wis., to Victor and Madeline Ann Koenen Glanz. She entered the BVM congregation Sept. 8, 1950, from St. Monica Parish, Milwaukee. She professed first vows on March 19, 1953, and final vows on July 16, 1958.
Sister Rosalie was a secondary teacher in Mundelein, Ill.; Kansas City, Mo.; Wichita, Kan.; Tucson, Ariz.; and Burbank, Calif. She also worked as a liaison for a campaign control center in Milwaukee.
She was preceded in death by her parents and a sister Victoria (Herbert) Steffes. She is survived by nephews David (Sandra) Steffes, Daniel (Cynthia) Steffes, and Michael Steffes; niece Susan (William) Braun; and the Sisters of Charity, BVM, with whom she shared life for 70 years.
Memorials may be given to Sisters of Charity, BVM Support Fund, 1100 Carmel Drive, Dubuque, IA 52003 or make an online gift.
Watch Memorial Mass and Sharing of Memories
Download Eulogy
Download Sharing of Memories
---
To celebrate Catholic Sisters Week in 2020, Sisters of Charity of the Blessed Virgin Mary shared the stories of how they discerned their calling. Before a crowd of other BVMs and staff members, they spoke about their vocations and experiences.
Watch Rosalie Glanz, BVM: