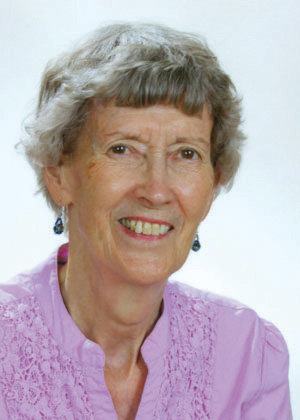 Sister Janice Link, BVM died Tuesday, July 21, 2020, at Caritas Center in Dubuque, Iowa. She was 83.
Funeral services, Sharing of Memories, and Virtual Visitation were held Wednesday, July 29, 2020. Burial is in the Mount Carmel Cemetery.
Sister Janice was an elementary teacher in Chicago; an elementary and English as a Second Language teacher in Tujunga, Calif.; and a secondary teacher, assistant administrator, and library assistant in Mission Hills, Calif. She also ministered as an elementary teacher in Pueblo and Aurora, Colo.; a junior high teacher in Stephan, Ipswich, Hoven, and Aberdeen, S.D., where she also served as a high school teacher. She was an elementary teacher and principal in Fort Yates, N.D.
She was born on Aug. 15, 1936, in Lefor, N.D., to Joseph and Anne (Gion) Link. She entered the Congregation of the Sisters of St. Benedict in Watertown, S.D., in 1954. She transferred to the Sisters of Charity of the Blessed Virgin Mary congregation in 1972, professing final vows on June 16, 1974.
She was preceded in death by her parents. She is survived by brothers Wayne (Vangie) Link and Raymond (Emilie) Link, all of Bismarck, N.D.; sisters Carol (Lee) Mayer, Fargo, N.D.; Joanne (Tom) King, Lawrence, Kan.; and Marilyn Link, Westland, Mich.; nieces; nephews, and the Sisters of Charity, BVM, with whom she shared life for 46 years.
Memorials may be given to Sisters of Charity, BVM Support Fund, 1100 Carmel Drive, Dubuque, IA 52003 or online at https://www.bvmsisters.org/support_donate.cfm.
Janice Link BVM eulogy. docx
Watch Virtual Visitation, Sharing of Memories, and Funeral Service for Janice Link, BVM
Sharing of Memories for Janice Link BVM