Sister Dolores M. (Jeanne Michele) Kramer, BVM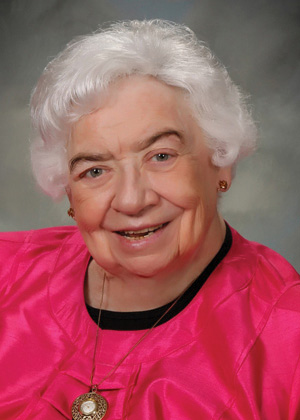 Sister Dolores M. (Jeanne Michele) Kramer, BVM died Sunday, July 26, 2020, at Caritas Center in Dubuque, Iowa.
Funeral services will be Friday, July 31, 2020. Sharing of Memories is from 9:30-10:15 a.m., with Virtual Visitation from 10:25-10:40 a.m. Mass of Christian Burial follows at 10:45 a.m.
All events may be viewed through live videostream at https://portal.stretchinternet.com/bvmsisters/
Sister Dolores ministered as a pastoral associate at St. Edward in Waterloo, Iowa. She was a secondary teacher in Clinton and Des Moines, Iowa; Chicago; Kansas City, Mo.; Wichita, Kan.; and Glendale, Calif.; and an elementary teacher in Fort Dodge, Iowa; Chicago; Grayslake, Ill.; and West Hempstead, N.Y. She served as an administrative assistant in Chicago and as a spiritual director in Chicago and Los Altos, Calif.
She was born on Aug. 20, 1928, in Alta Vista, Iowa, to Charles and Marguerite (Keniry) Kramer. She entered the Sisters of Charity of the Blessed Virgin Mary congregation Sept. 8, 1948, from St. John Parish, Waterloo, Iowa. She professed first vows on March 19, 1951, and final vows on Aug. 15, 1956.
She was preceded in death by her parents; a brother Patrick Kramer; a sister Joan Ford; and a brother-in-law Jim Wegenknecht. She is survived by a sister Mary Lois Wegenknecht, Kimberly City, Mo.; a sister-in-law Rita Kramer, Waterloo, Iowa; a brother-in-law Richard Ford, Windsor Heights, Iowa; nieces; nephews; and the Sisters of Charity, BVM, with whom she shared life for 71 years.
Memorials may be given to Sisters of Charity, BVM Support Fund, 1100 Carmel Drive, Dubuque, IA 52003 or online at https://www.bvmsisters.org/support_donate.cfm.