Sister Helen Marie Macatee, BVM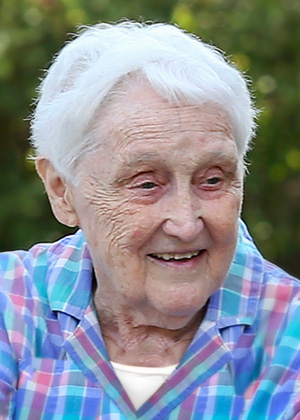 Sister Helen Marie Macatee, BVM died Monday, April 19, 2021, at Mount Carmel Bluffs in Dubuque, Iowa. She was 93.
Funeral services were Tuesday, April 27, 2021. Burial is in the Mount Carmel Cemetery.
She was born on Sept. 11, 1927, in Hollywood, Calif., to Claude and Helen Schmitz Macatee. She entered the BVM congregation Sept. 8, 1947, from Holy Trinity Parish, Los Angeles. She professed first vows on March 19, 1950, and final vows on Aug. 15, 1955.
Sister Helen Marie was an elementary teacher in Fort Dodge and Muscatine, Iowa; Chicago; St. Louis; Hempstead and West Hempstead, N.Y.; Phoenix and Tucson, Ariz., and North Hollywood and Santa Ana, Calif. She ministered as a secondary teacher at missions in Zimbabwe, Africa. She served the congregation as a nurse and a driver.
She was preceded in death by her parents; brothers Claude and Robert Macatee; sisters Rose Marie Wilhelm, Margaret Macatee, Helen Schmitt, Lisbeth Anderson, Patricia Thompson, and Gloria Macatee. She is survived by a brother Leonard Macatee, Anchorage, Alaska; a sister-in-law Barbara Macatee, Pahoa, Hawaii; nieces; nephews; and the Sisters of Charity, BVM, with whom she shared life for 73 years.
Memorials may be given to Sisters of Charity, BVM Support Fund, 1100 Carmel Drive, Dubuque, IA 52003 or make an online gift.
Watch Memorial Mass and Sharing of Memories
Download Eulogy 
Download Sharing of Memories