Sister Donard Collins, BVM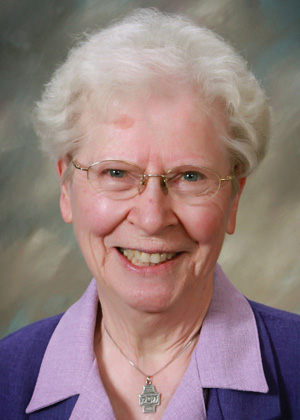 Donard Collins, BVM died at Marian Hall in Dubuque, Iowa, Monday, March 23, 2020.
A Rite of Committal was held Wednesday, March 25, 2020, at 1:30 p.m. in the Marian Hall Chapel. Burial is in the Mount Carmel Cemetery.
Funeral services at Mount Carmel will be scheduled later, at a time when all who wish to attend are able to gather together.
To videostream the Rite of Committal, go to: https://portal.stretchinternet.com/bvmsisters/