Maureen (Wenefride) Sheehan, BVM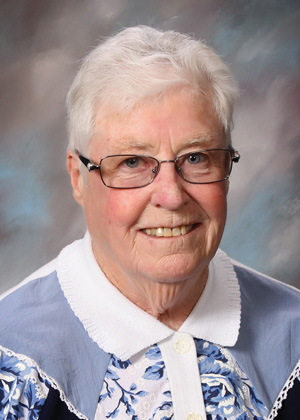 Maureen (Wenefride) Sheehan, BVM died in San Francisco Friday, March 20, 2020.
Funeral services were Thursday, June 4, 2020, in the Marian Hall Chapel. Burial is in the Mount Carmel cemetery.
Sister Maureen served as a high school principal in Santa Barbara and Petaluma, Calif., and a high school teacher in Santa Barbara, Calif., and Phoenix.
She was born on Aug. 26, 1938, in San Francisco to Daniel and Winifred Ryan Sheehan. She entered the BVM congregation Sept. 8, 1956, from St Paul parish, San Francisco. She professed first vows on Feb. 3, 1959, and final vows on July 16, 1964.
She was preceded in death by her parents.  She is survived by a brother Daniel Sheehan, his children, and the Sisters of Charity, BVM, with whom she shared life for 63 years.
Memorials may be given to Sisters of Charity, BVM Support Fund, 1100 Carmel Drive, Dubuque, IA 52003 or online at https://www.bvmsisters.org/support_donate.cfm.
Virtual visitation and funeral services may be viewed at https://portal.stretchinternet.com/bvmsisters/.
Maureen Sheehan eulogy
  https://portal.stretchinternet.com/bvmsisters/index.htm
Maureen Sheehan Sharing of Memories