Sister Clarenita Froehlich, BVM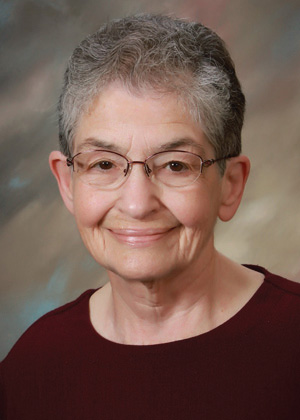 Sister Clarenita Froehlich, BVM died Monday, April 13, 2020, at Marian Hall in Dubuque, Iowa.
Virtual Visitation and Funeral Rite of Committal were held Friday, April 17, 2020, in the Marian Hall Chapel.
Sharing of Memories will be held at 11 a.m. June 23 and may be viewed at https://portal.stretchinternet.com/bvmsisters/
Sister Clarenita ministered as an elementary principal at St. Michael in Sioux City, Iowa; Sacred Heart in Boone, Iowa; St. Bridget in Omaha, Neb.; and St. John-St. Andrew in Melrose, Minn. She also served as an elementary teacher at Sacred Heart in Boone, Iowa; St. John in Des Moines, Iowa; St. Vincent de Paul in Chicago; St. Brendan in Los Angeles; and Holy Redeemer in Montrose, Calif.
She was born July 18, 1934, in Chicago to Fred and Myrtle Quade Froehlich. She entered the BVM congregation on Sept. 8, 1952, from Holy Redeemer Parish, Montrose, Calif. She professed first vows on March 19, 1955, and final vows on July 16, 1960.
She was preceded in death by her parents. She is survived by the Sisters of Charity, BVM, with whom she shared life for 67 years.
Memorials may be given to Sisters of Charity, BVM Support Fund, 1100 Carmel Drive, Dubuque, IA 52003 or online at https://www.bvmsisters.org/support_donate.cfm.
Froehlich Clarenita eulog
y