Sister Barbara Jean (Jean Vincent) Tascher, BVM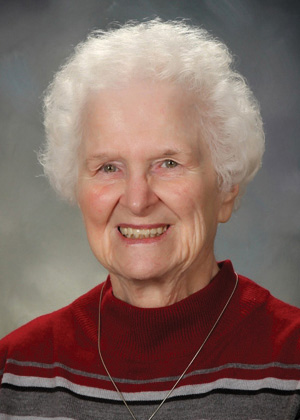 Sister Barbara Jean (Jean Vincent) Tascher, BVM  died Thursday, Oct. 15, 2020 at Marian Hall in Dubuque, Iowa.
Funeral services will be Thursday, Oct. 22, 2020. Sharing of Memories will be 9:30-10:15 a.m., followed by Virtual Visitation from 10:30-10:45 a.m. Mass of Christian Burial begins at 10:45 a.m.
All events may be viewed on live videostream at https://portal.stretchinternet.com/bvmsisters/
She was born Dec. 14, 1934, in Chicago, to Vincent and Immogene (Seymour) Tascher. She entered the Sisters of Charity of the Blessed Virgin Mary congregation on Sept. 8, 1952, from St. Bede Parish, Fox Lake, Ill. She professed first vows on March 19, 1955, and final vows on July 16, 1960.
Sister Barbara Jean was an elementary teacher in Chicago; DeKalb, Ill.; Kansas City, Mo.; Phoenix; and Santa Ana and Burbank, Calif. Also in California, she ministered as a licensed psychiatric technician in Santa Ana and Orange, and a parish visitor in North Hollywood.
She was preceded in death by her parents and brothers Paul (Patricia) and Edward (Evelyn) Tascher; and sister Vinciann Tascher.  She is survived by a brother, Vincent (Winifred) Tascher, Jr., Ingleside, Ill.; and sisters Carol (Edward) Klenke and Mary Louise Tascher, The Villages, Fla.; nieces, nephews, and the Sisters of Charity, BVM, with whom she shared life for 68 years.
Memorials may be given to Sisters of Charity, BVM Support Fund, 1100 Carmel Drive, Dubuque, IA 52003 or make an online gift.
Watch Memorial Mass and Sharing of Memories
Download Eulogy (coming soon) Download Sharing of Memories (coming soon)