Remembering and Celebrating the Feast of the Presentation of the Lord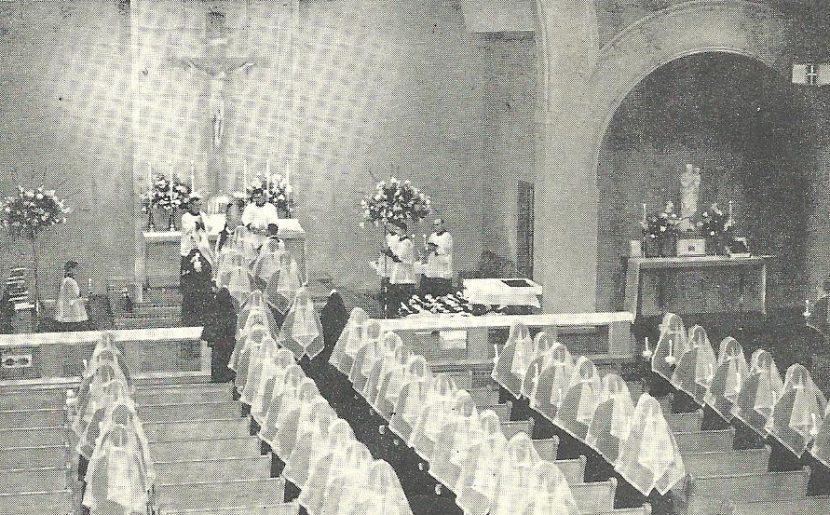 The Feast of the Presentation of Our Lord is celebrated 40 days after Christmas. This feast celebrates Simeon's revelation of Jesus as the Messiah, God's Anointed One, and Anna's grateful heart giving thanks to God and speaking about the child to all who were awaiting the redemption.
On Feb. 2, 1963, 74 of us professed our vows. We arrived at Mount Carmel on July 31, 1960, from 16 states. We came by car, train, plane, and boat. As was written in VISTA December 1960, "However diversified their background they all had one purpose in mind: to consecrate their lives to God as Sisters of Charity of the Blessed Virgin Mary." With great trust and a touch of fear, we professed our vows on Feb. 2, 1963, and we were ready "to go on steady and quiet," inspired and motivated by the vision and courage of Mary, the Mother of God and of Mary Frances Clarke.
Some years ago I took sentences from the letters of Mother Clarke and wrote the following. On this feast day, I invite you to slow down and allow these words to speak to your heart.
My dear sisters, none but our dear Lord knows what or how my heart feels for you. May He support and strengthen you, have patience. Leave the future to God. I have no fears so long as you are working unitedly, but that He will aid as in the past. Don't worry, God will bring all things right. God in His great design must direct it so. I trust that God will direct in the future what will be for our good. Have courage dear sisters, God will help you. Often ask His assistance; in Him, you can do all things. But courage, dear sisters, and all will be well. I will ask God to bless you all."
Featured image: Postulants receiving 'the holy habit of religion and the charity of the congregation', Feb. 2, 1963.