Local Art Gallery Features Work of Margaret Mear, BVM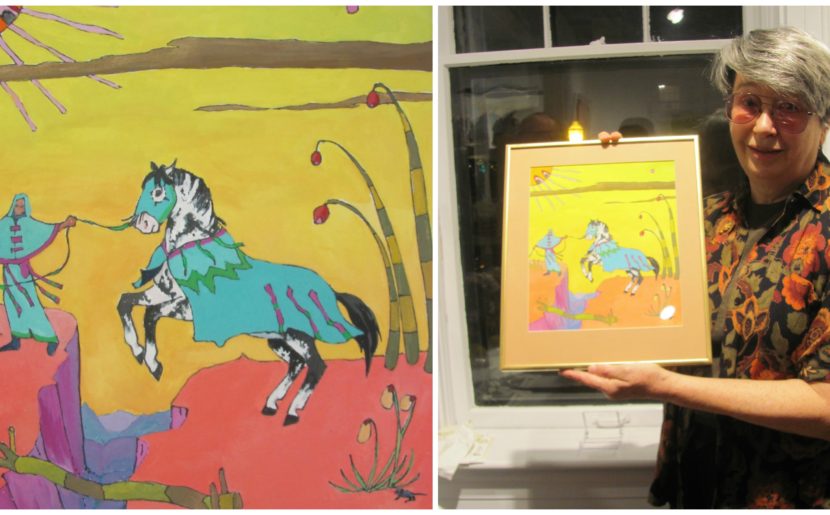 Margaret Mear, BVM (Jacoba) is one of the artists whose work appears in the current show "Creatures Great and Small" at Outside the Lines Art Gallery in Dubuque, Iowa, from January through February. Her exhibited artwork entitled "The Leap" received a Best of Show award.
Margaret also has a sculpture on display for the Art on the River exhibit at the Port of Dubuque. "Always the Horrors of War" is one of 10 pieces selected by a jury of experts that will be on display in the exhibit for a year. Margaret is the first woman religious to have her art chosen for this event. View a video of this exhibit here.
In addition to these exhibits, she has two drawings entitled "Dumbarton" and "Gironde" on display in the online show with Colors of Humanity Art Gallery at www.colorsofhumanityartgallery.com. Artwork is arranged by the artist's last name and can be viewed until the end of January.
Margaret was a professor of art for over 30 years at St. Mary University in Winona, Minn.